Private Charity Event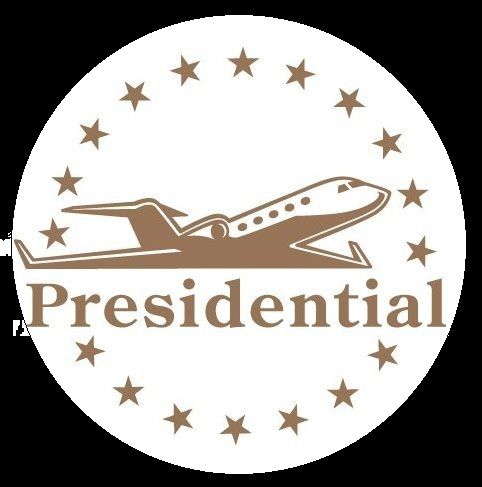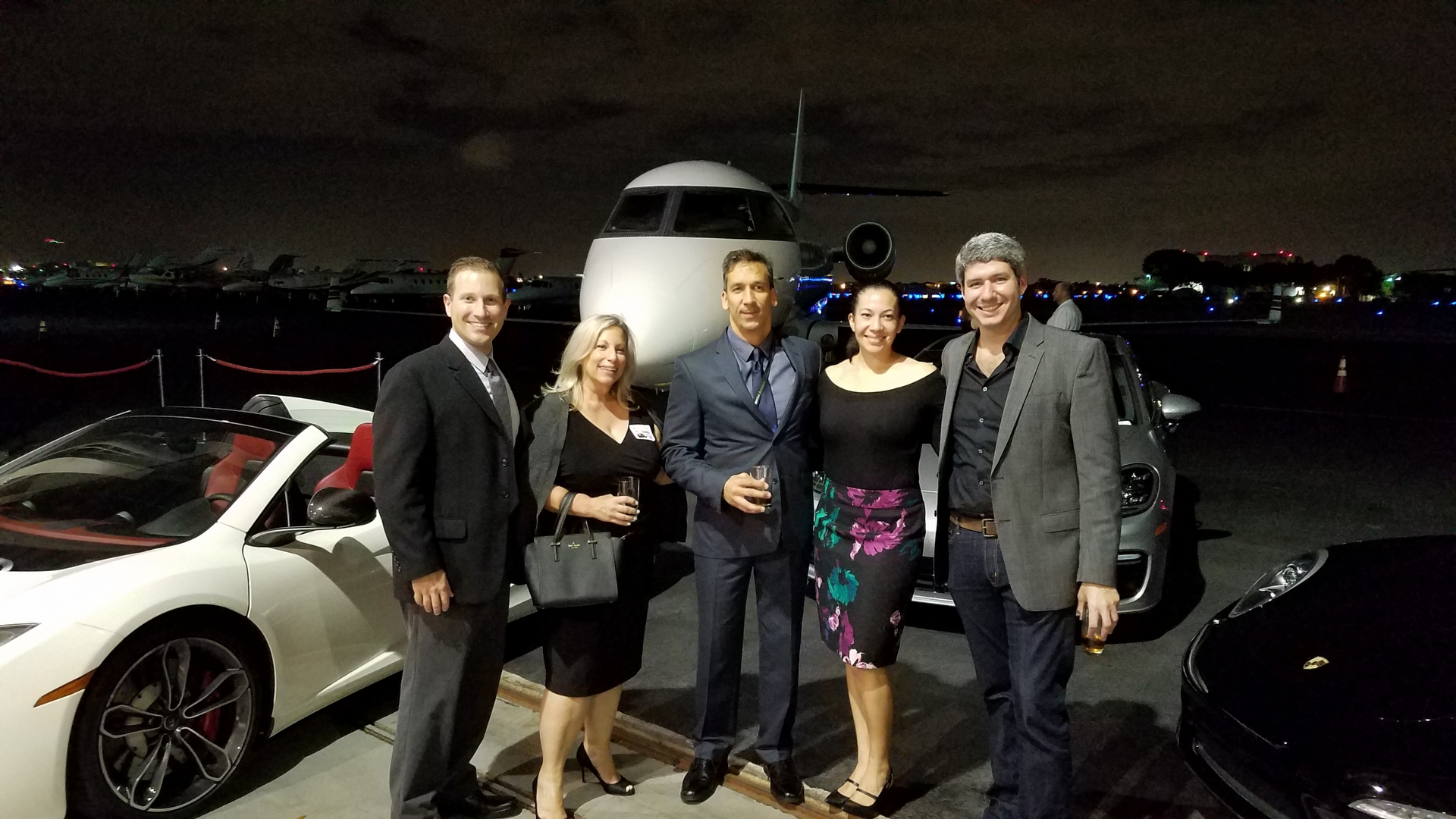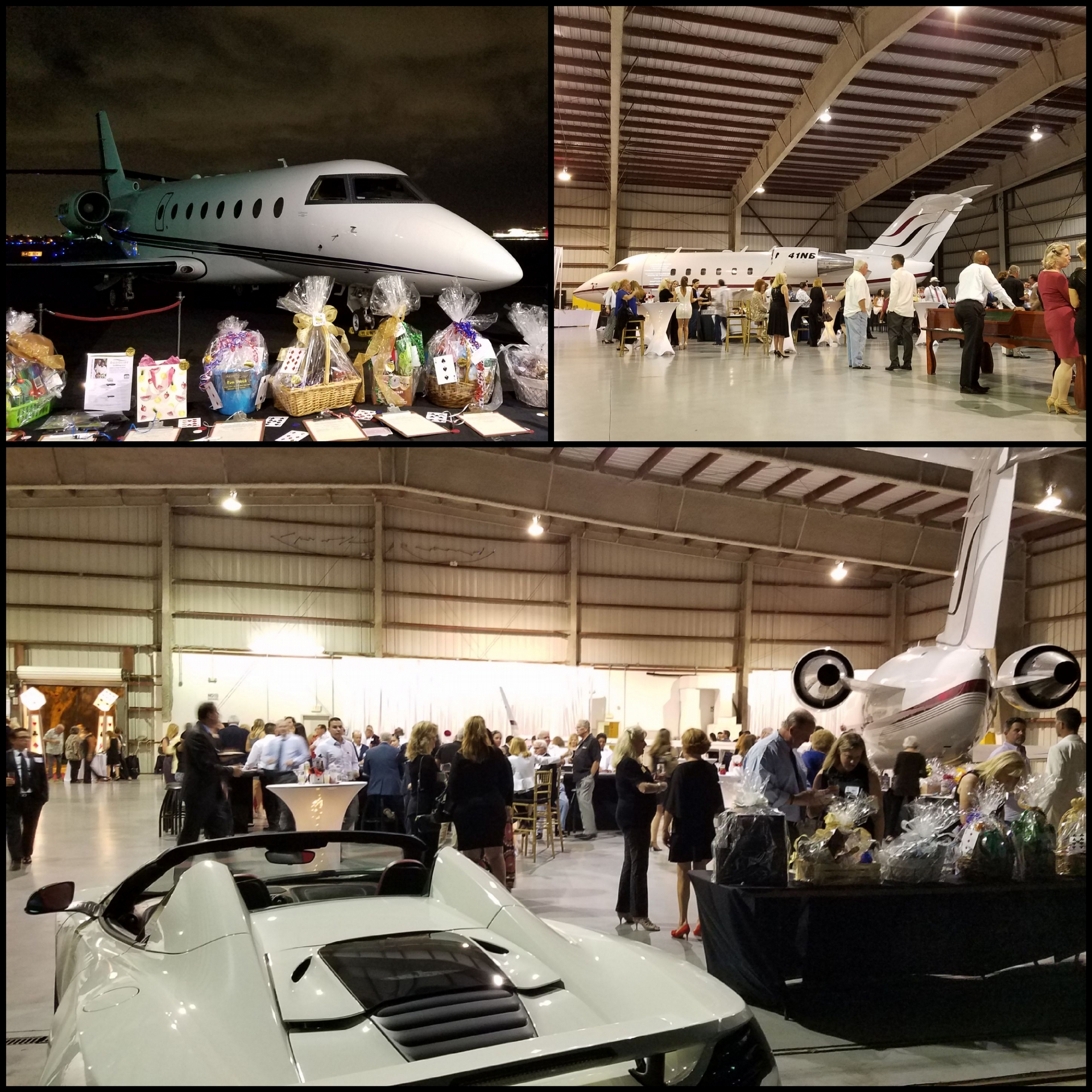 Cityscape Global at
Dubai World Trade Centre, UAE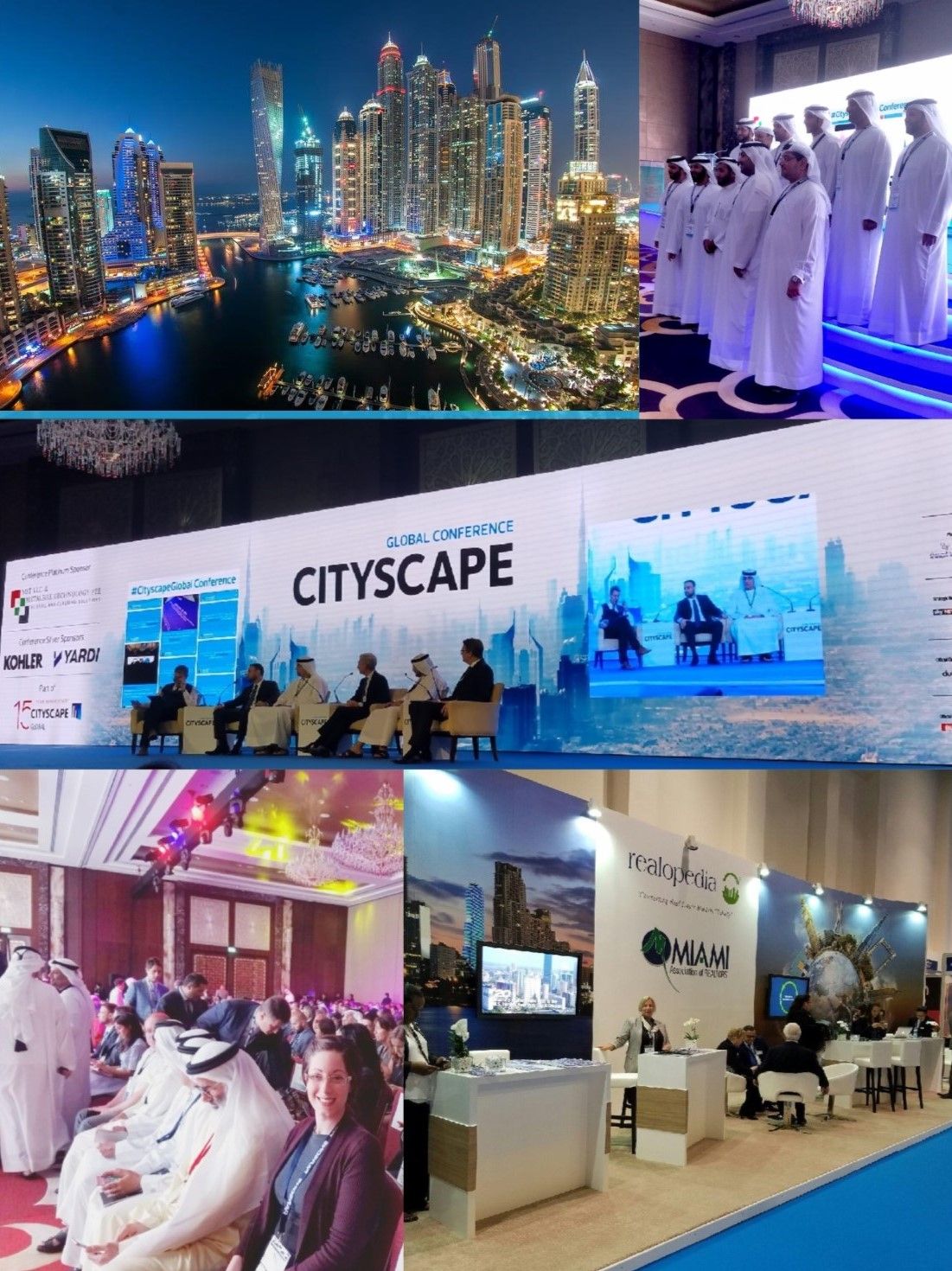 Luxury Sales Group was selected to represent the Miami Association of Realtors at the 15th Anniversary of Cityscape Global at Dubai World Trade Centre, UAE. Cityscape Global is the largest and most influential real estate investment and development event for emerging markets globally. Bringing together investors, developers, government officials and real estate professionals, there is no better place to find investment opportunities and new business partners.
The Conference and Exhibition were a great success and proved to be an invaluable tool for International Networking and Marketing.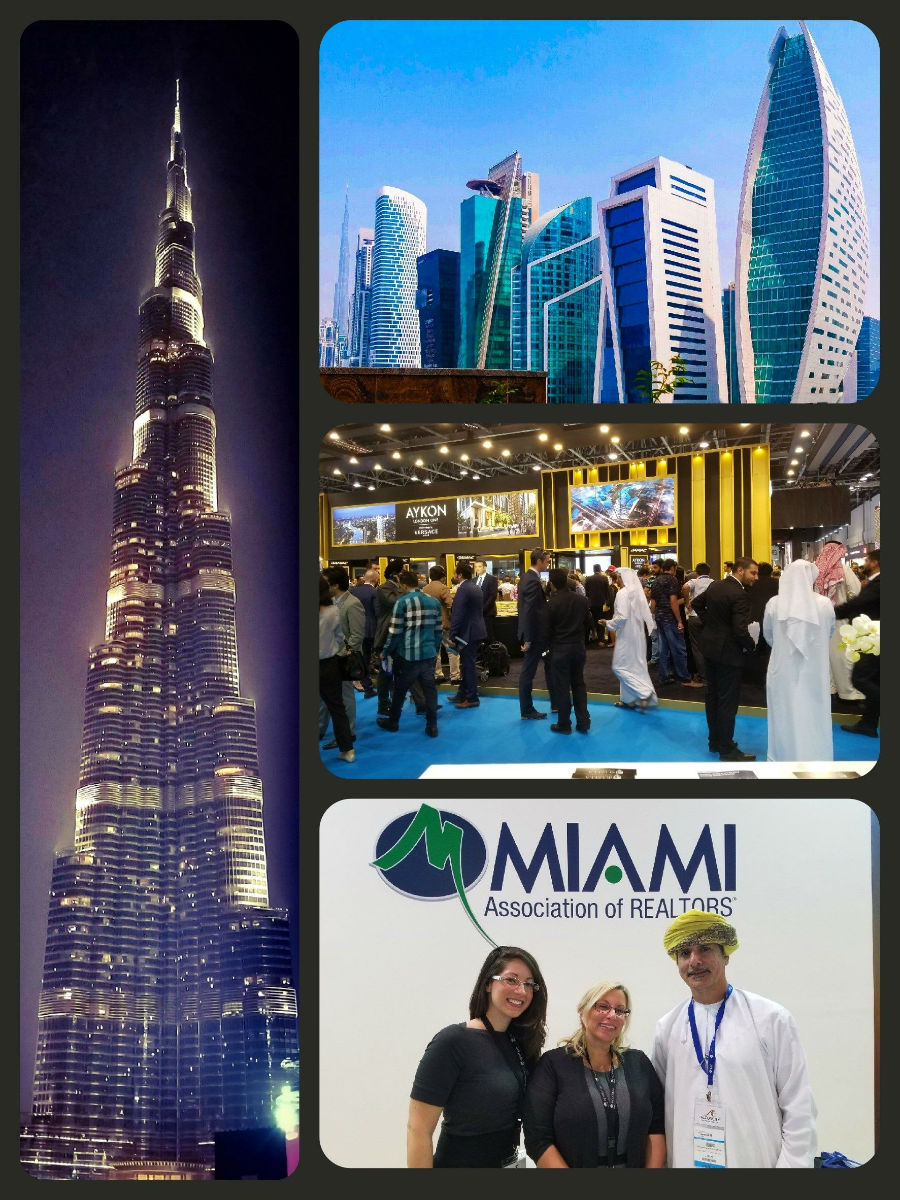 il Circolo | 42nd Annual Gala | Palm Beach, FL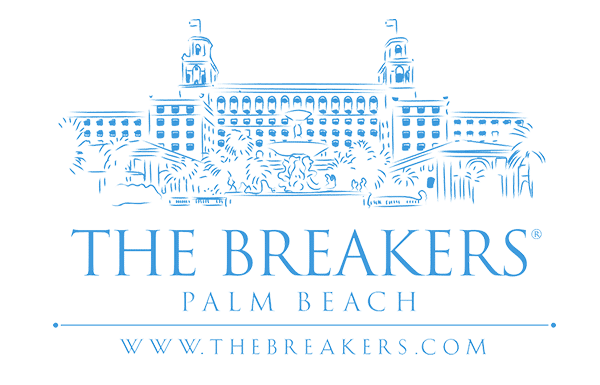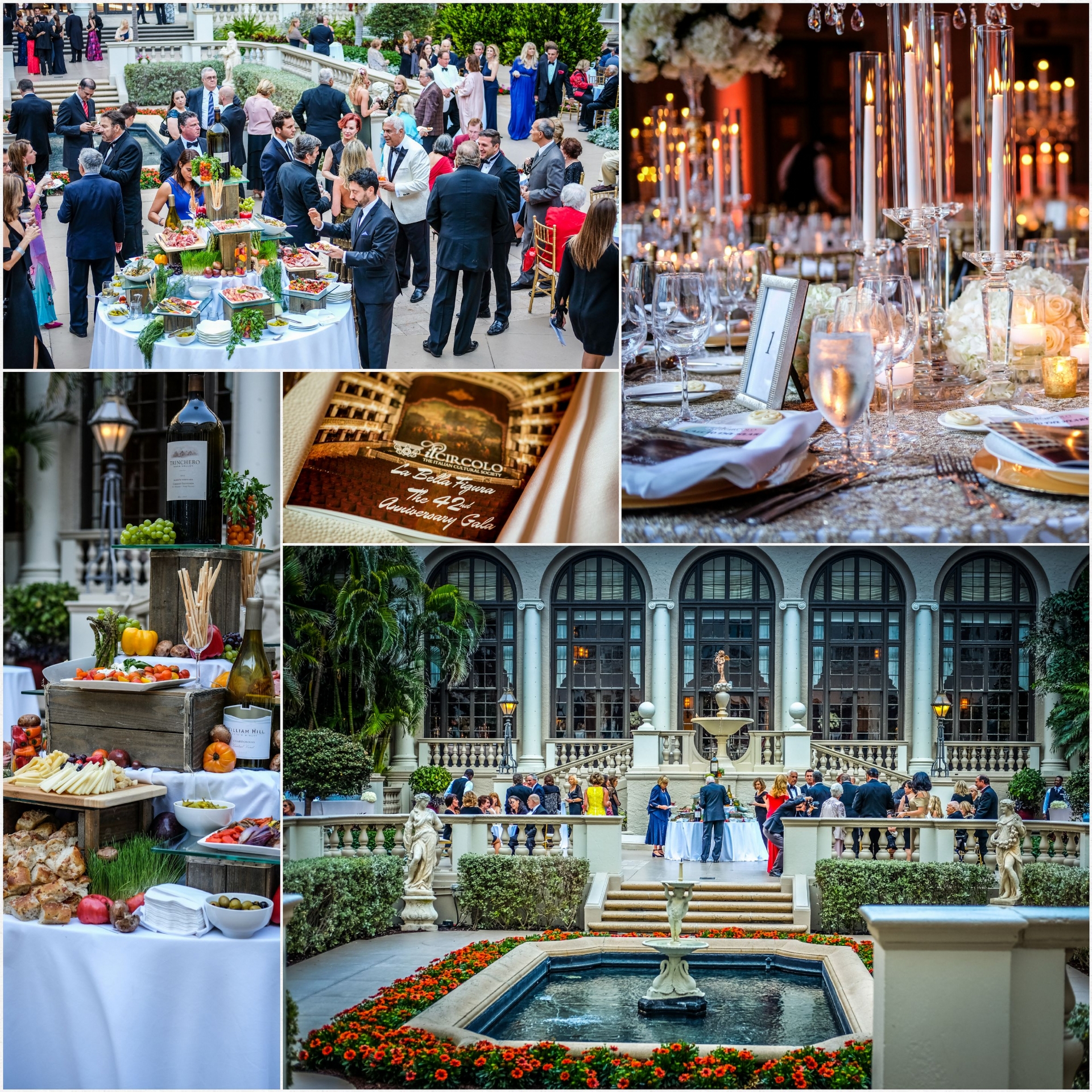 The Italian Cultural Society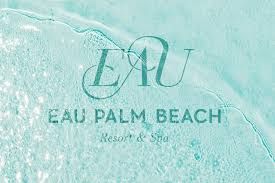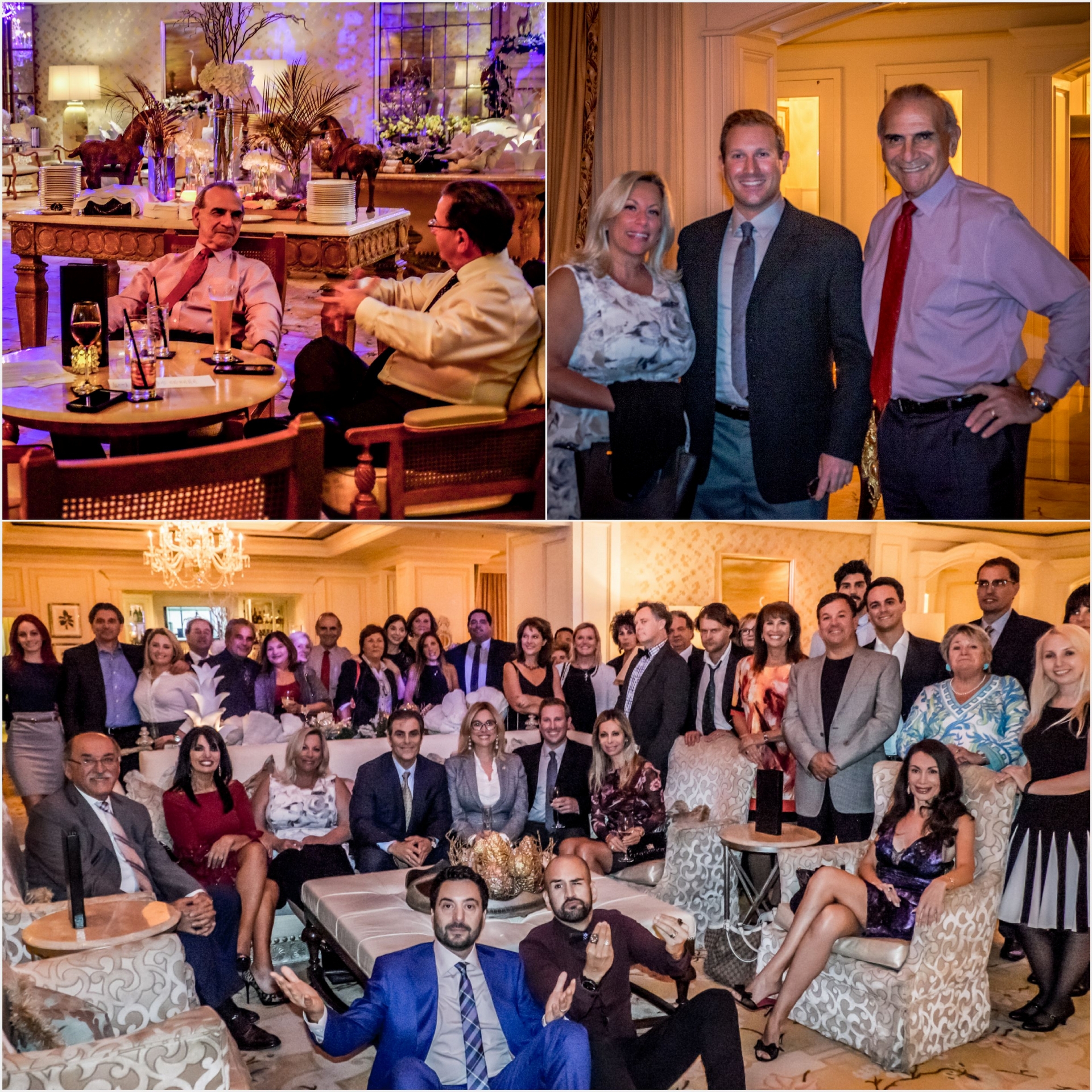 35th America's Cup Yacht Race
Bermuda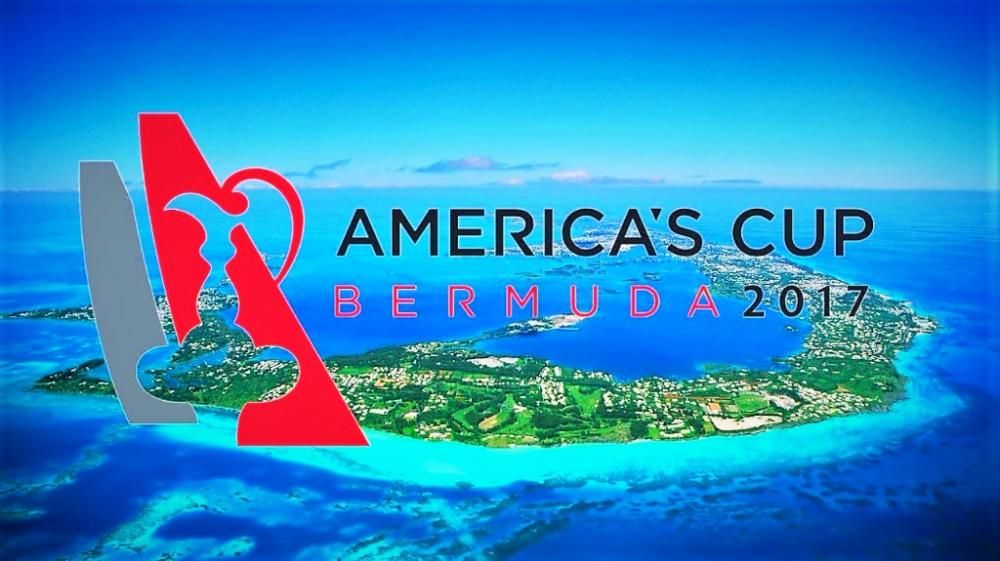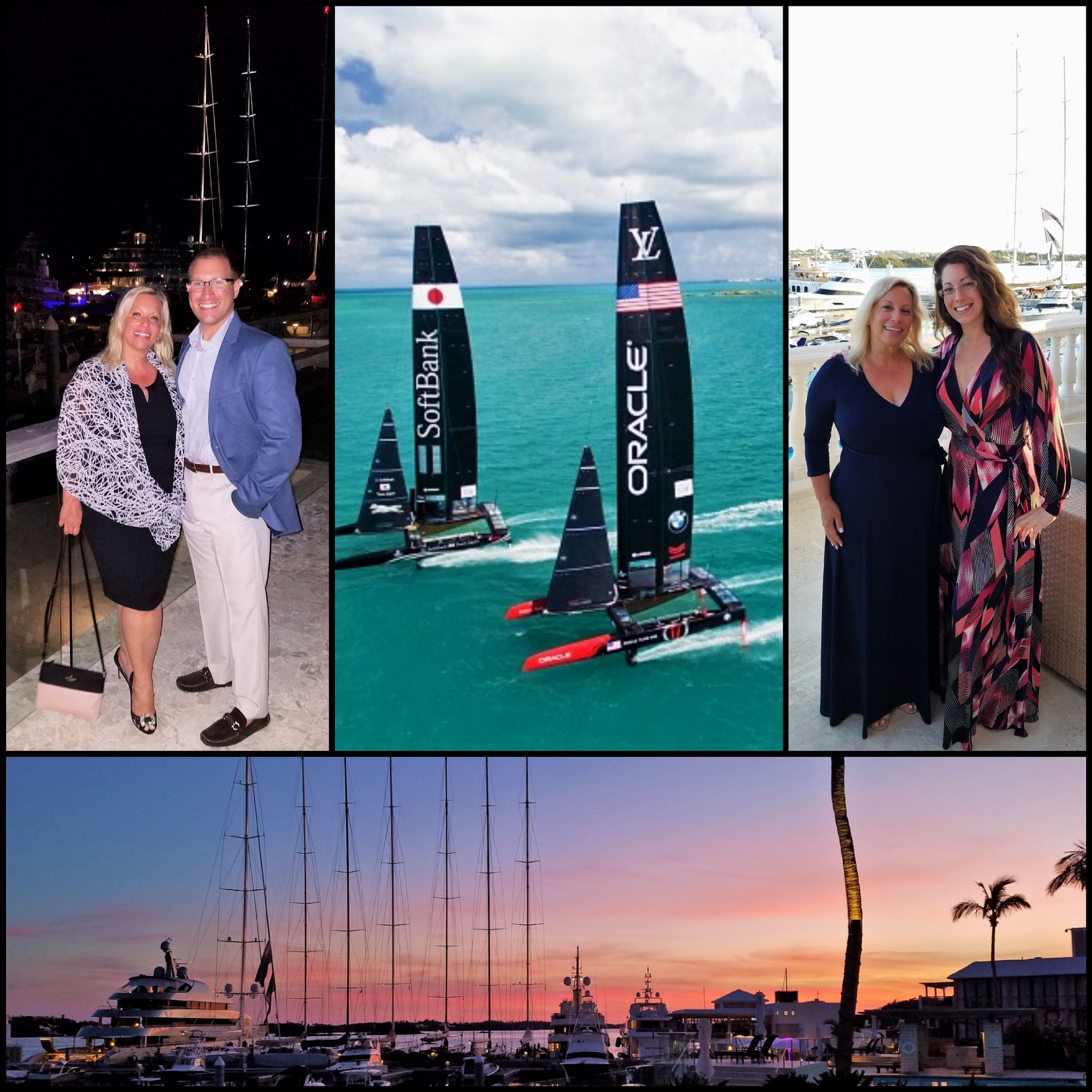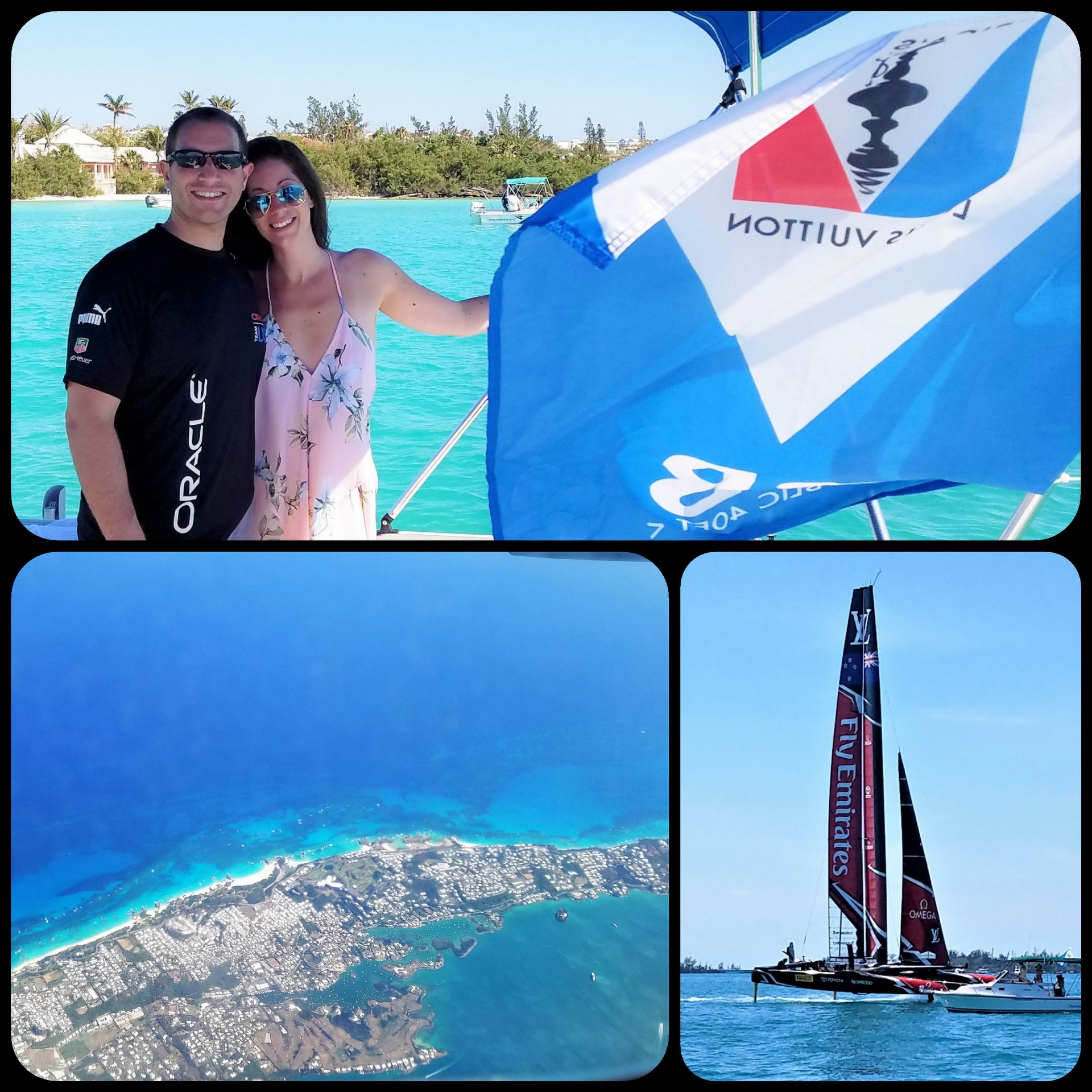 41st Anniverasary Gala Benefit
The Breakers Hotel, Palm Beach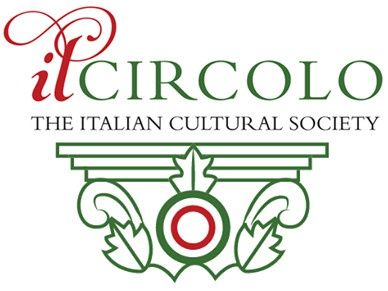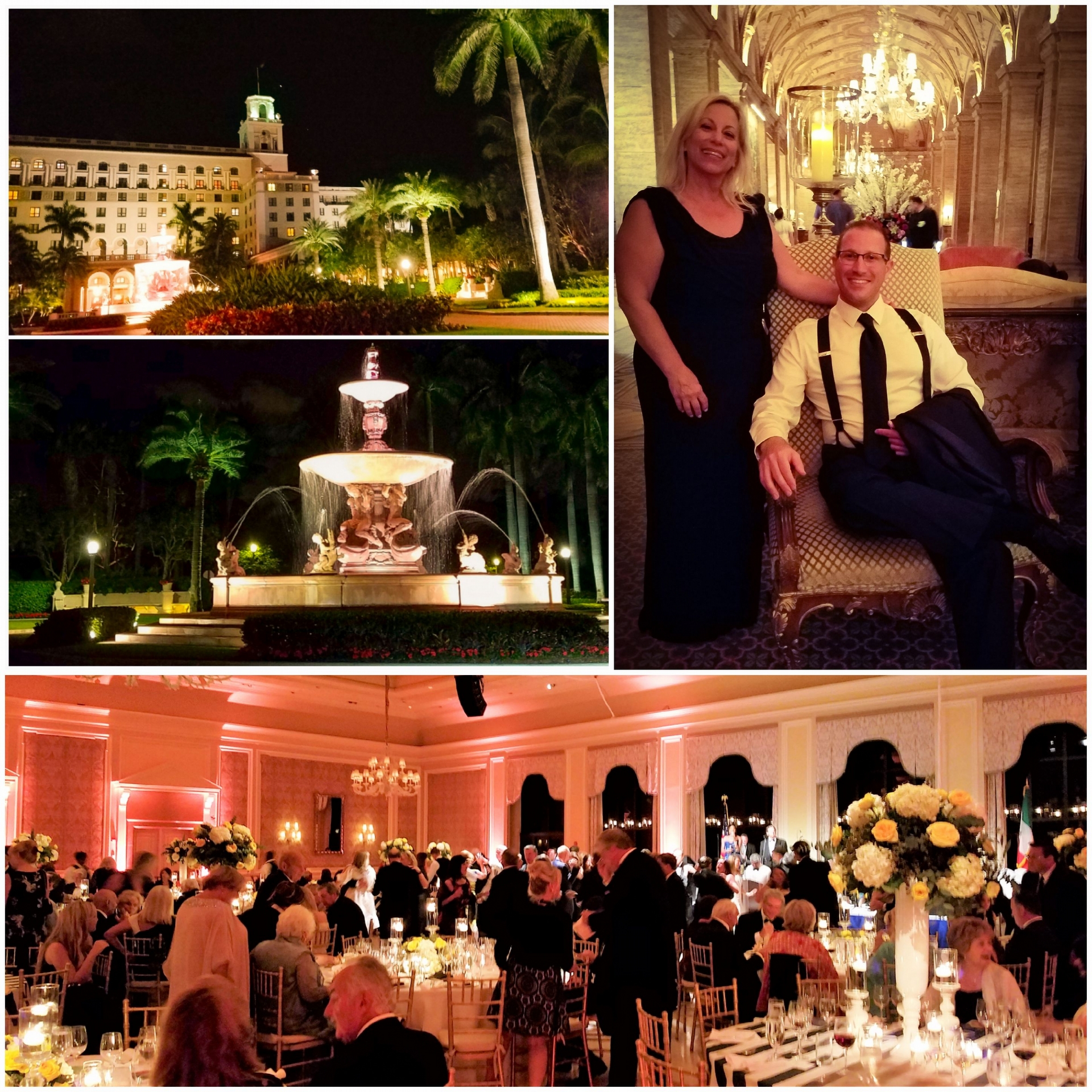 11th Annual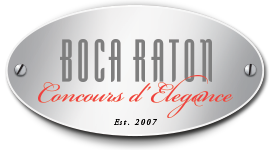 Boca Raton Airport (KBCT)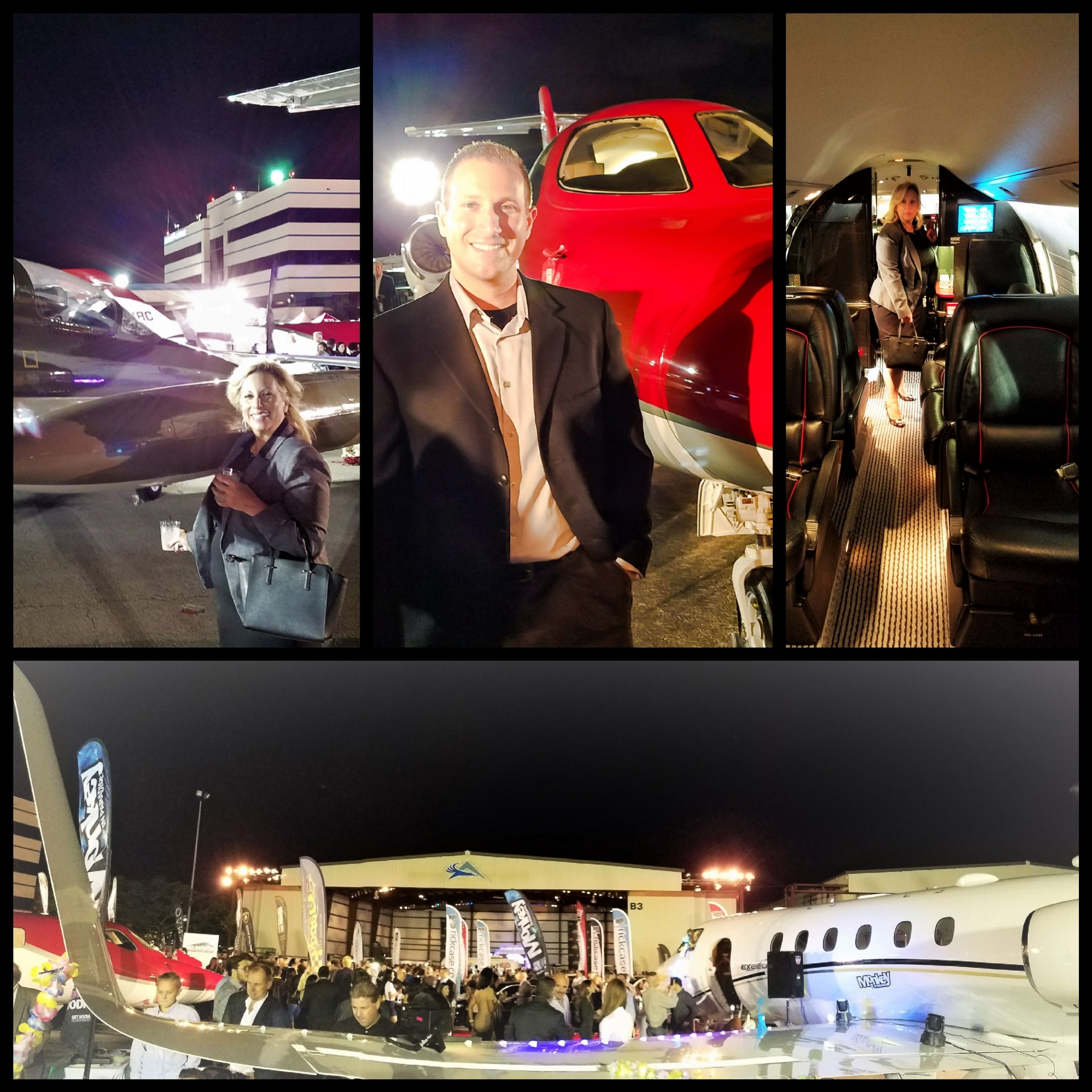 February 16-20, 2017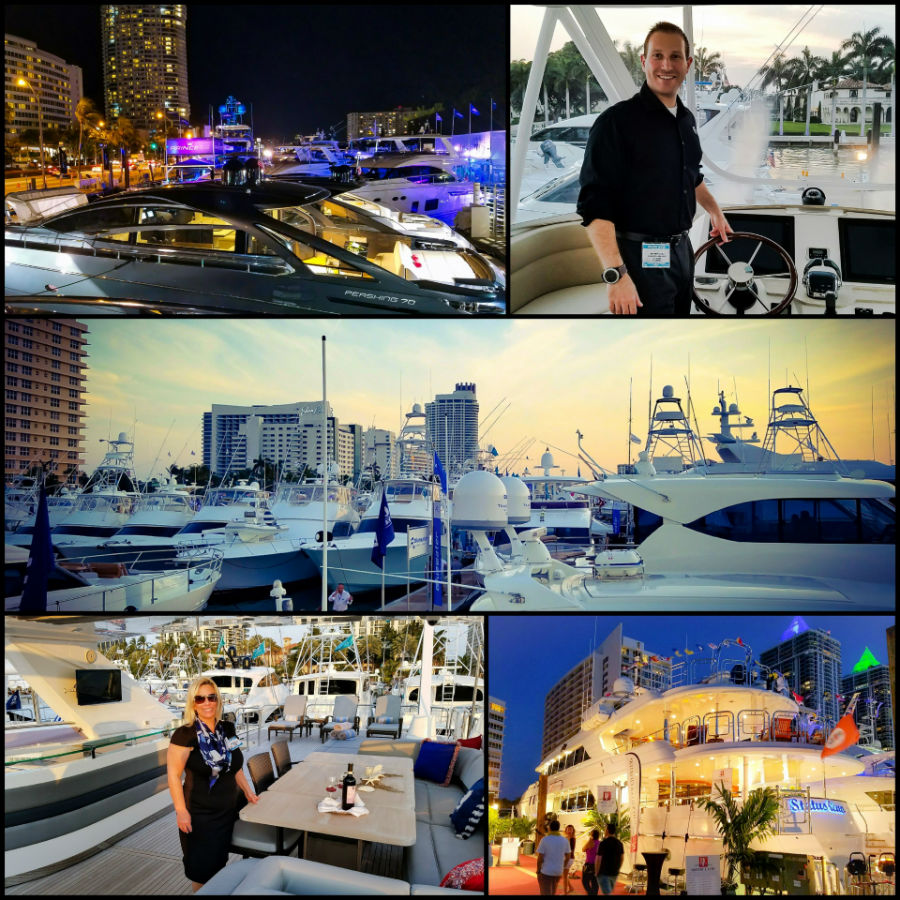 Explore YACHTS

Begin your own Yacht Search Here
or Submit a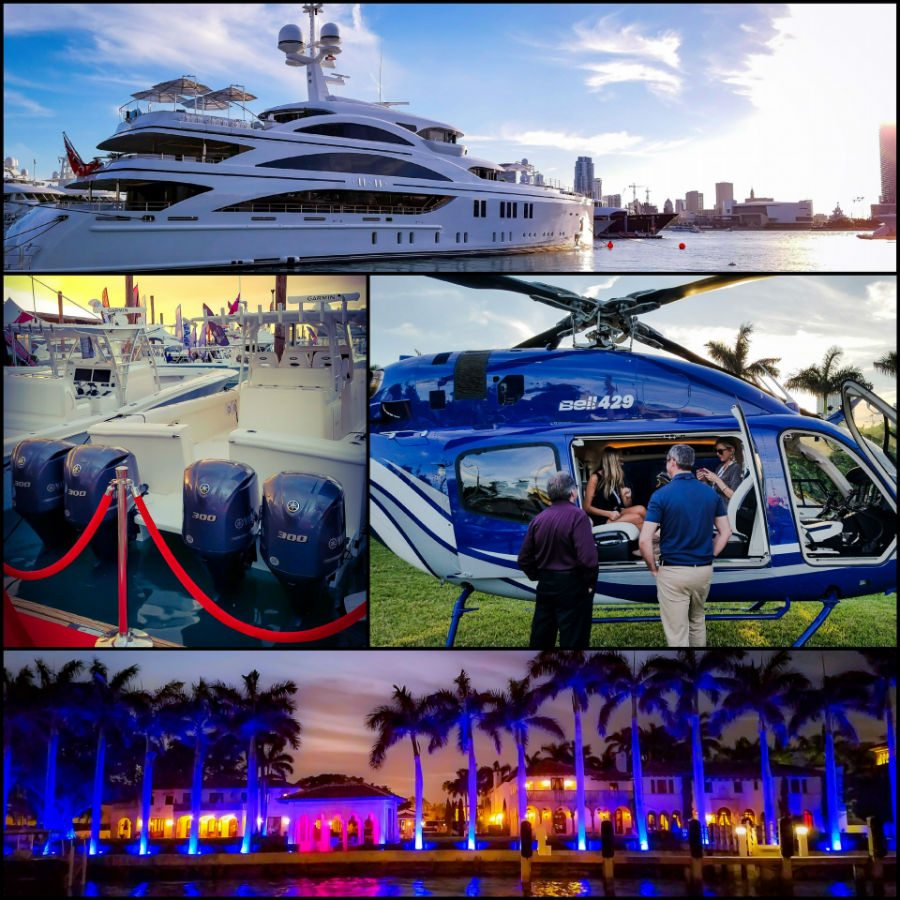 January 28, 2017
Marine Industry Cares Foundation
Chairman's Gala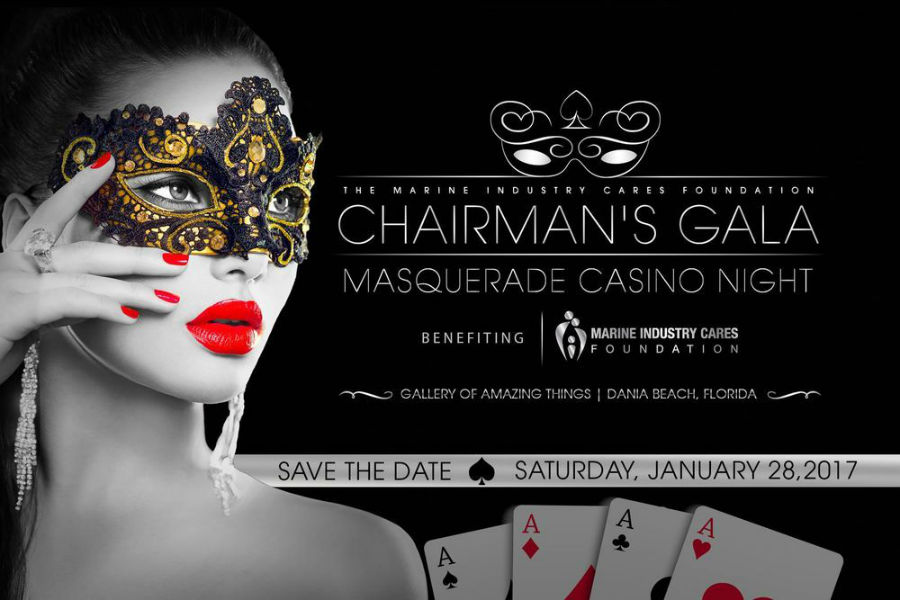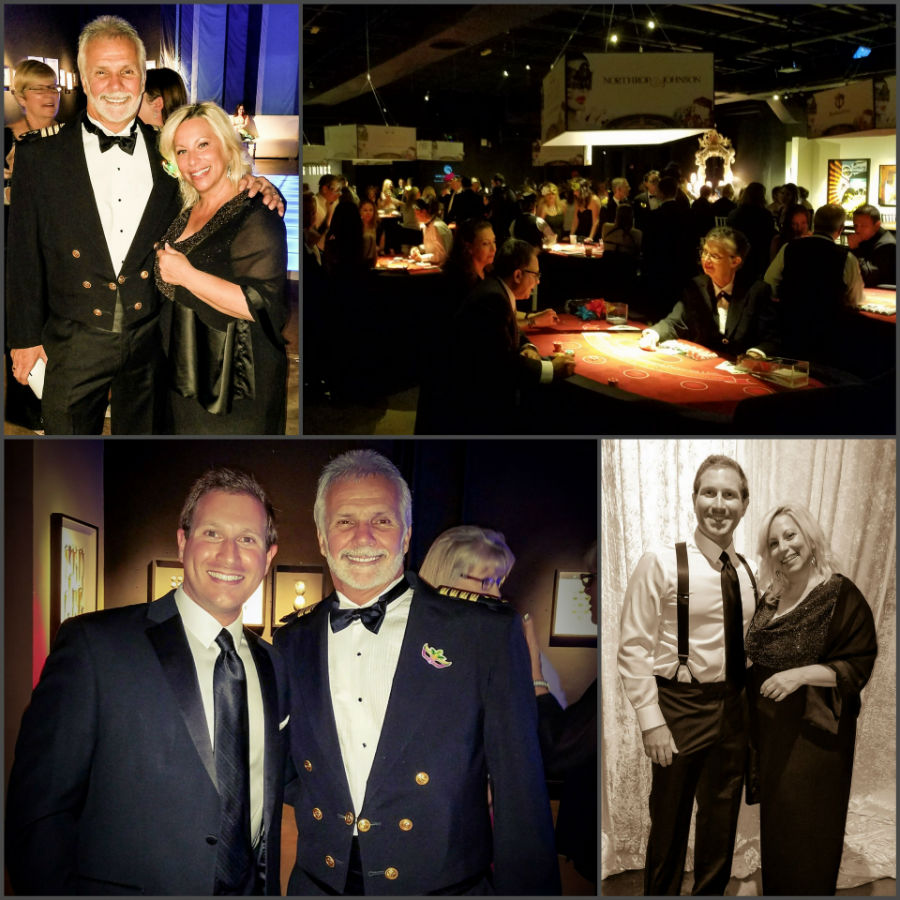 January 26, 2017
National Business Aviation Association Regional Forum
PBI West Palm Beach, FL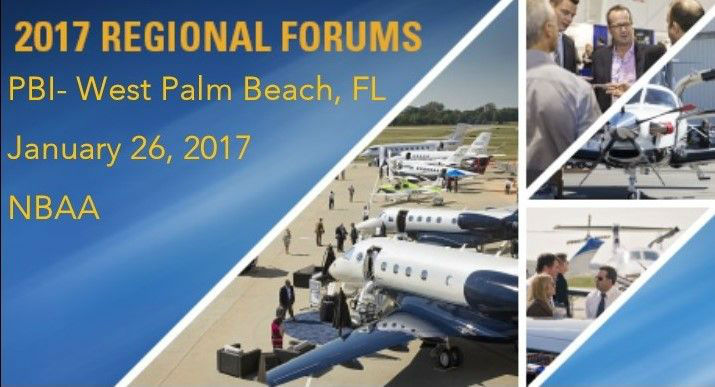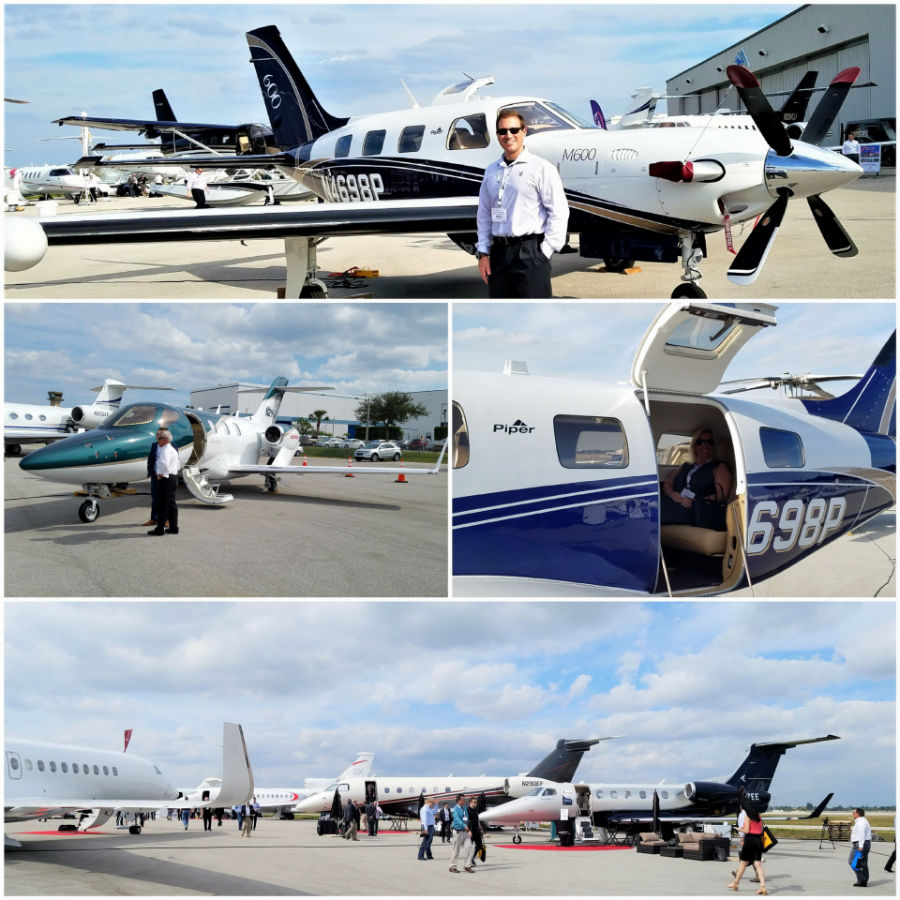 November 4th
Wings, Wheels, Water 2016
Sheltair KFLL- Fort Lauderdale, FL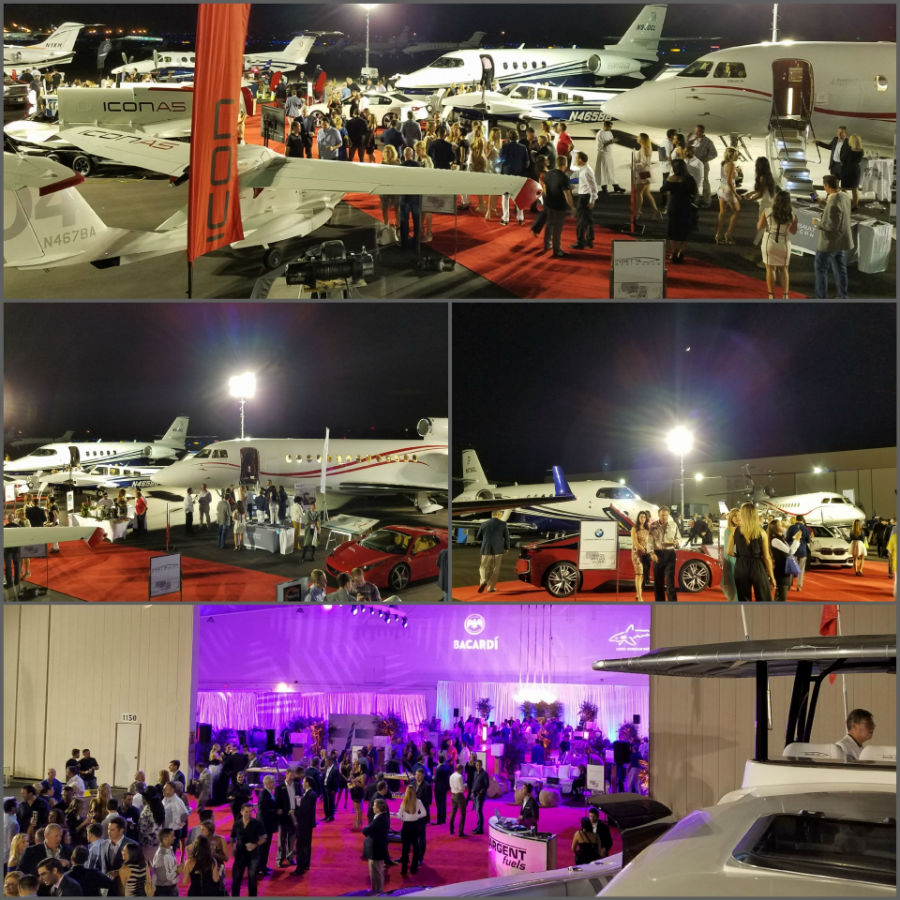 February 13th 2016
WOW- Women on the Water
Sunset Harbor Yacht Club- Miami Beach, FL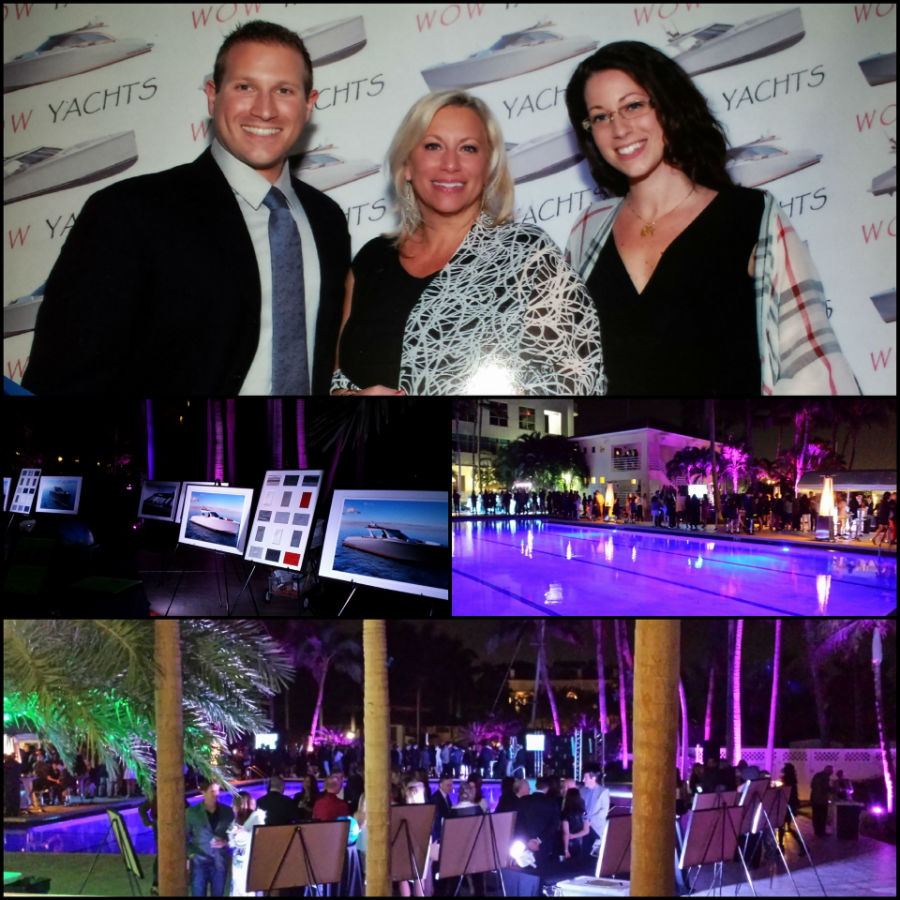 January 29, 2016
NBAA Regional Forum
Atlantic Aviation
West Palm Beach International Airport (PBI)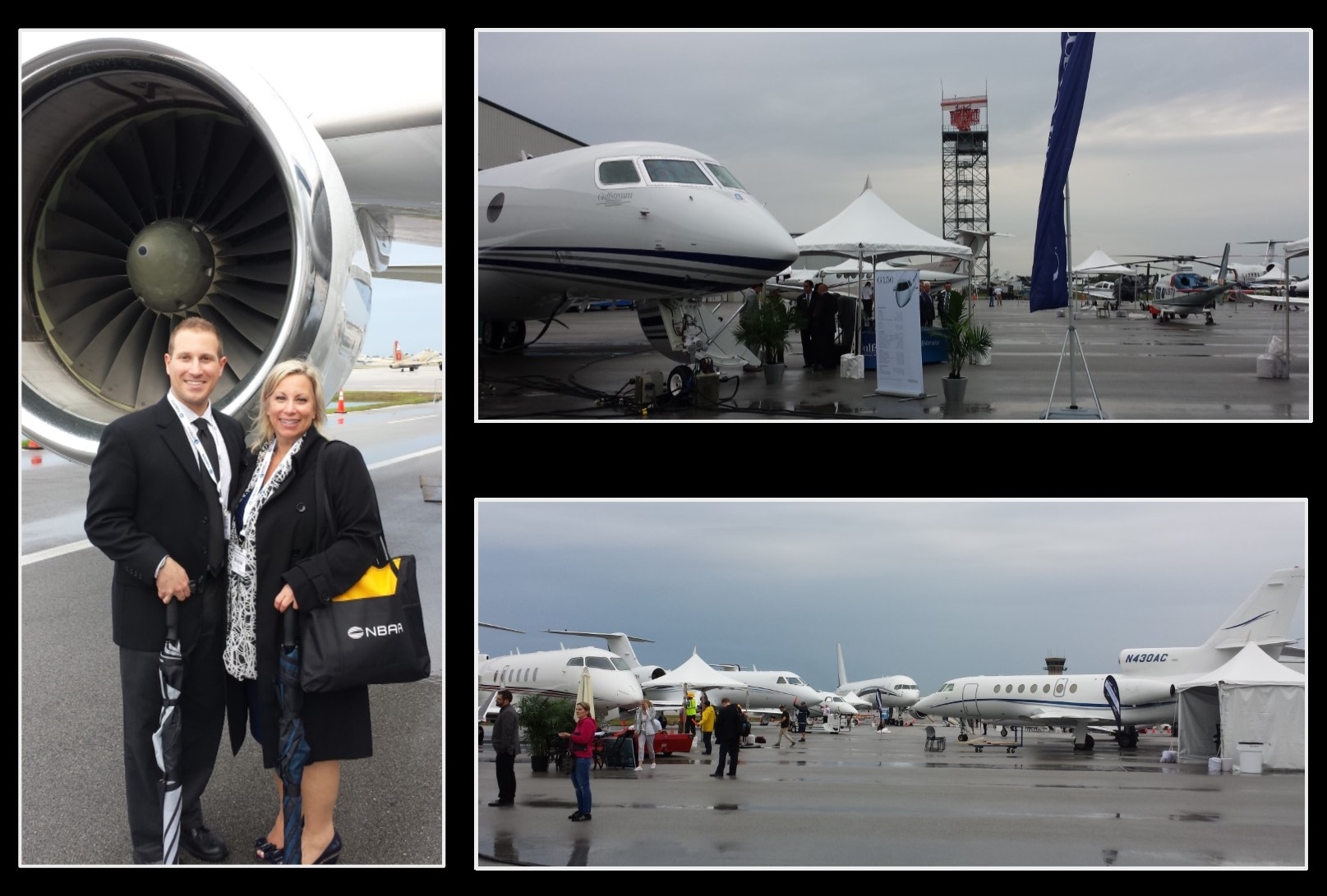 First NBAA Regional Forum of 2016 Sets Attendance Record
Heavy rain didn't dampen the enthusiasm of the South Florida business aviation community on Jan. 28, as more than 2,200 people turned out for NBAA's first regional forum of 2016 at West Palm Beach International Airport (PBI).
With 120 exhibitors and 25 aircraft on static display, the event set an attendance record for NBAA's South Florida forums. NBAA and Atlantic Aviation, which hosted the forum, have a five-year agreement in which Atlantic will host the Southeast Regional Forum at its FBO through 2020.
Saturday, January 16th, 2016
Chairman's Gala 'Monte Carlo Casino Night'
At The Gallery of Amazing Things
481 S. Federal Hwy. Dania Beach, FL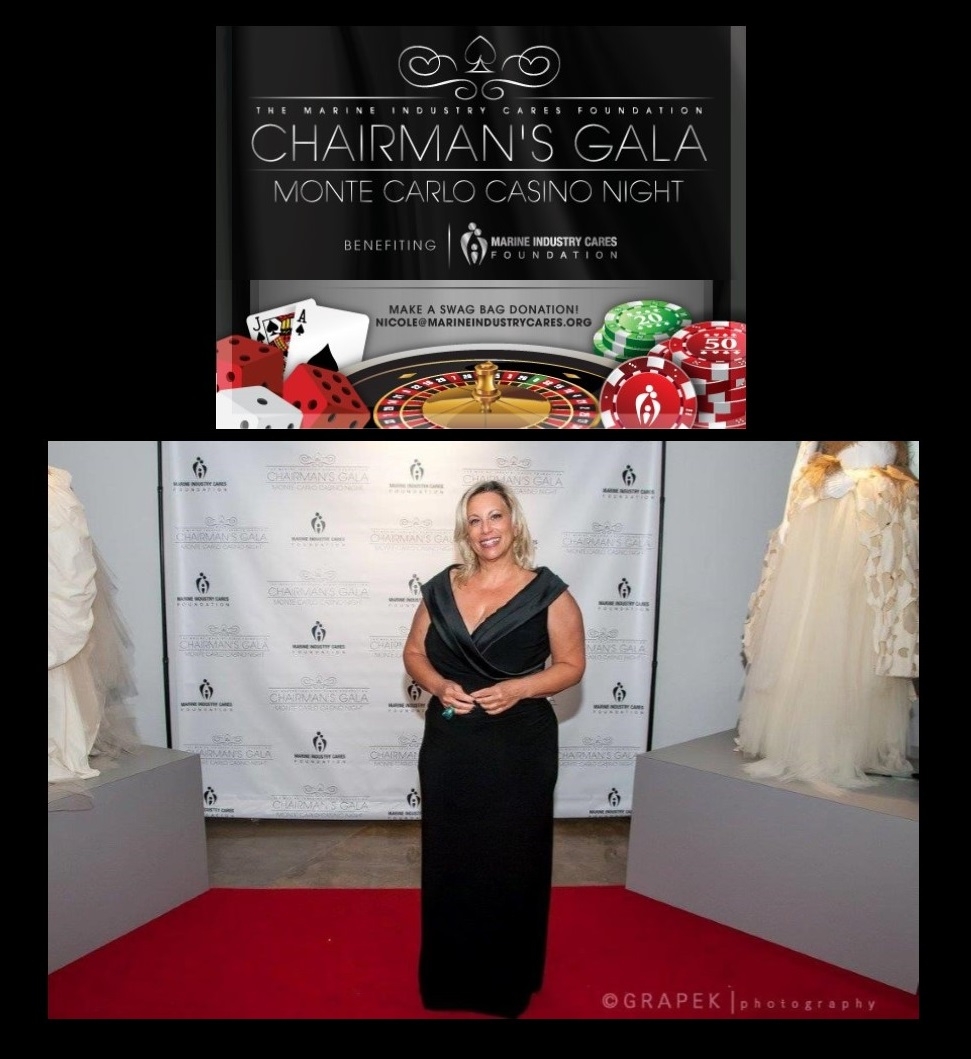 2016 Chairman's Gala 'Monte Carlo Casino Night' Benefitting: The Marine Industry Cares Foundation while honoring those who have supported in the past years.
October 22, 2015
Berger Singerman's 30th Anniversary Celebration
at BusinessTalk 2015
The Gallery of Amazing Things
81 S. Federal Hwy. Dania Beach, FL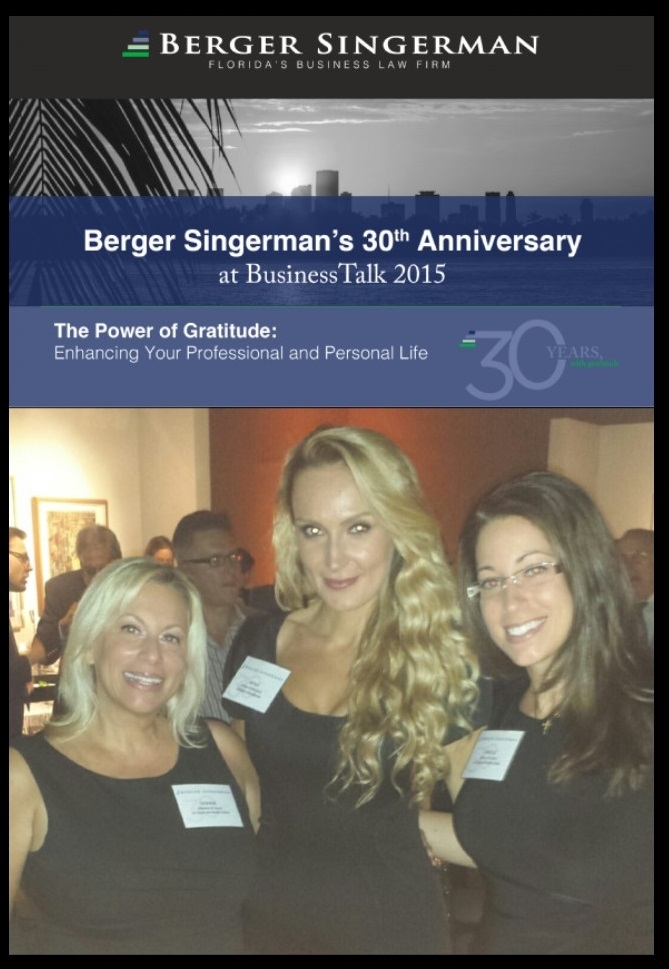 "The Power of Gratitude: Enhancing Your Professional and Personal Life."
Berger Singerman, Florida's business law firm, is marking its 30th anniversary by giving back and contributing to 30 local charities that make a positive impact in the Boca, Fort Lauderdale, Miami and Tallahassee communities where the firm has offices. The firm donated $300,000 to 30 charities in Florida, including one organization chosen by the team members in each of its four offices: Tri-County Animal Rescue, ARC Broward, Children's Cancer Caring Center and Children's Home Society
March 31, 2015
Symphony of the Americas
Style and Substance Luncheon
The Ritz Carlton
Fort Lauderdale, Florida
The Symphony of the Americas Society hosts its Annual Style and Substance Luncheon at the Ritz Carlton, Fort Lauderdale honoring prominent individuals who distinguished themselves through outstanding service and commitment to the community. The Symphony of the Americas Society encourages and promotes the growth of cultural interests, educational goals and activities in the fine arts.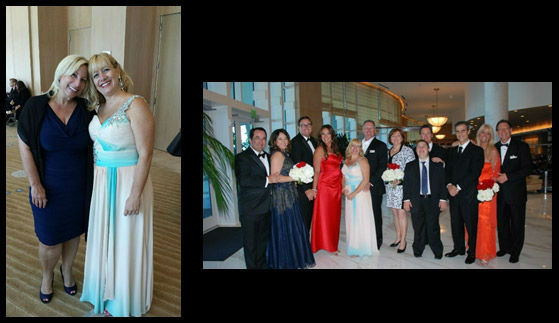 February 24 – 25, 2015
Opera Night at Via Amore with Carlos De Antonis
Worth Avenue, Palm Beach
Il Circolo Yacht Hop
Palm Harbor Marina- Flagler Drive, West Palm Beach

February 20, 2015
9th Annual Boca Raton Concours d'Elegance
The weekend's activities begin with Friday night's duPont Registry™ Live, a spectacular hangar party held at Atlantic Aviation at the Boca Raton Airport, with a display of exotic cars, custom motorcycles, extravagant boats, private jets, vintage aircraft, and luxury motorcoaches.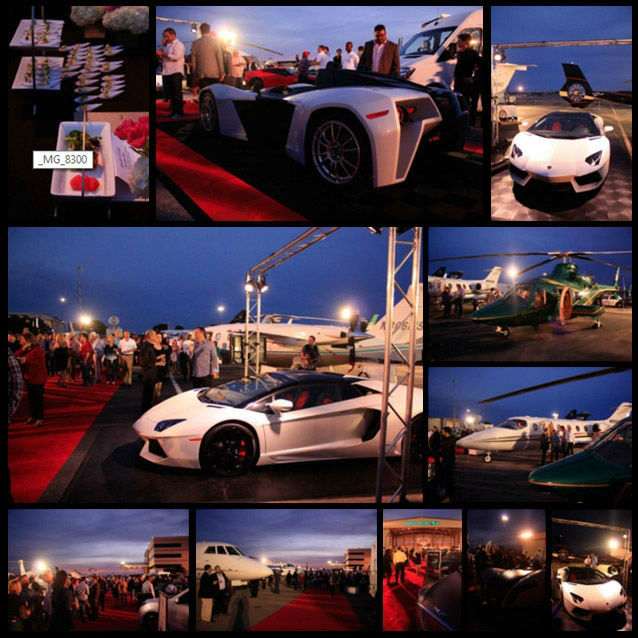 October 29, 2014
International Superyacht Society 24th Anniversary
Design and Leadership Awards Gala
Broward Center for Performing Arts
Fort Lauderdale, Florida
International Superyacht Society announced the winners of the 2014 Design and Leadership Awards of distinction in the global yachting industry at the 24th Annual Gala.

October 28, 2014
Cadillac Championship Sponsor Forum
Trump National Doral Miami
Miami, Florida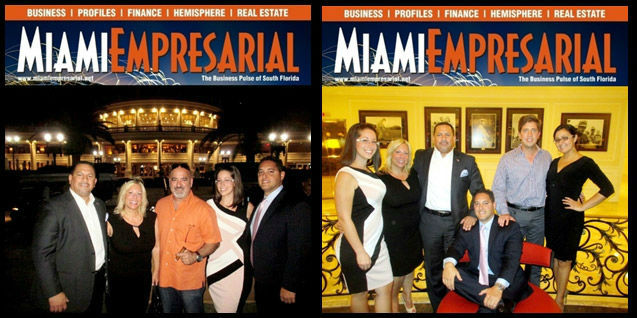 February 21, 2014
"Dream Big" Hosted by Mario Chalmers and Jason Taylor
Specialty Automotive Treatments
Fort Lauderdale, Florida

Hosted by Miami Heat Star Mario Chalmers and Former Miami Dolphins Superstar Jason Taylor the "Dream Big" Charity Event featured live paintings by local artists and live auction benefitting both the Mario V. Chalmers Foundation and Jason Taylor Foundation. Both foundations create and support programs that empower and encourage positive development of youth in the community.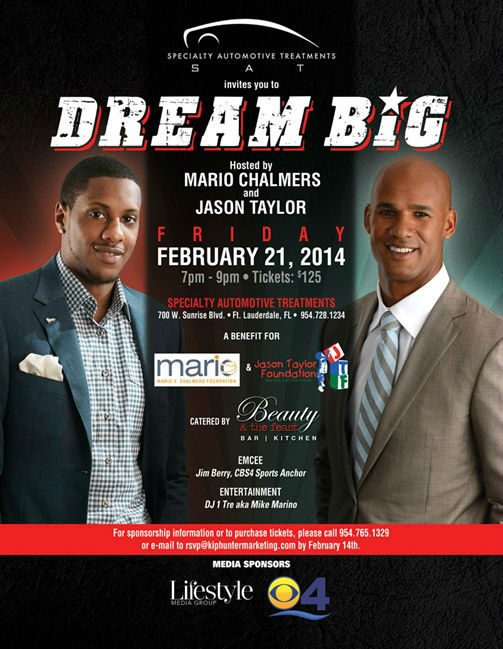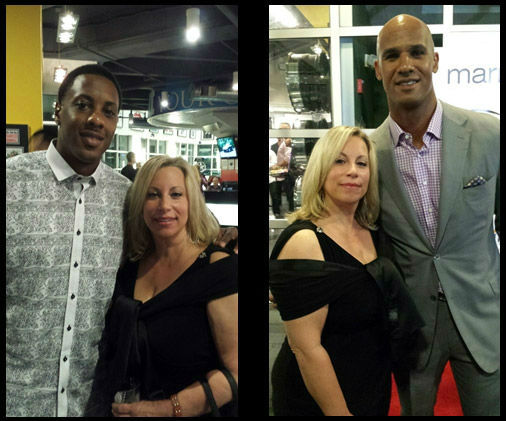 October 31, 2013
The International SeaKeepers Society's Annual Founders' Dinner
Private Estate
Fort Lauderdale, Florida
The International SeaKeepers Society's Annual Founders' dinner held at a private waterfront estate honors SeaKeeper's most generous benefactors and leaders at an exclusive dinner to promote the organization's innovative programmatic activity. SeaKeepers enables the yachting industry to take advantage of their unique position to enhance marine sciences and ocean conservation efforts.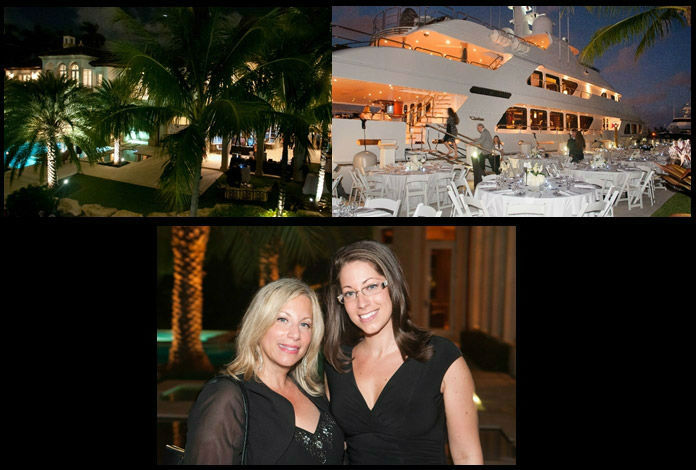 Monday the Ninth of September

di Lella International sponsor for:
The International SeaKeepers Society
2013 Bal de la Mar Event
* St. Francis Yacht Club * San Francisco, CA *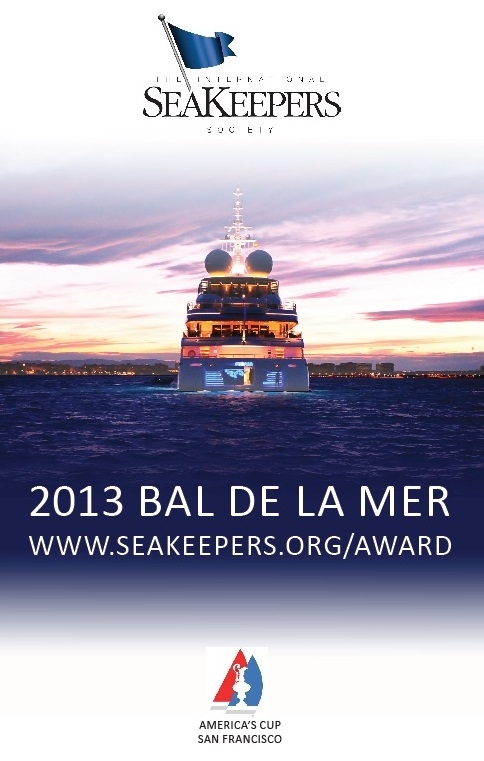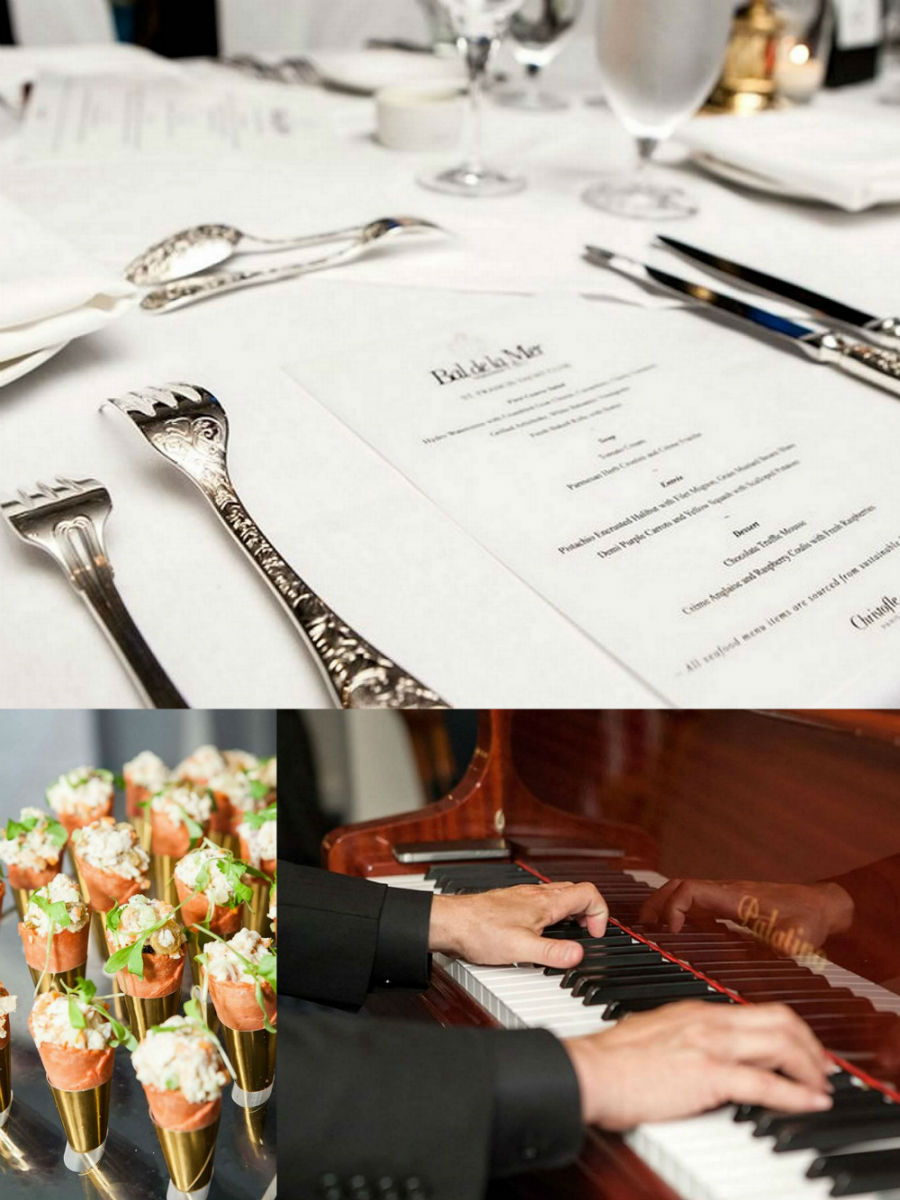 On September 9th nearly two hundred guests gathered at the St. Francis Yacht Club in San Francisco to honor the Sargasso Sea Alliance (SSA) as the 2013 SeaKeeper Award Recipient at the annual Bal de la Mer. Michael T. Moore, Chairman of the Board of SeaKeepers; Skip Zimbalist, Event Chair; and Patty Elkus, Honorary Committee Chair, welcomed the SSA into the ranks of past honorees including Sylvia Earle, H.S.H. Prince Albert II and Kelly Slater for their extraordinary commitment to ocean conservation in the Sargasso Sea.

Invitations Generously Underwritten by
di Lella International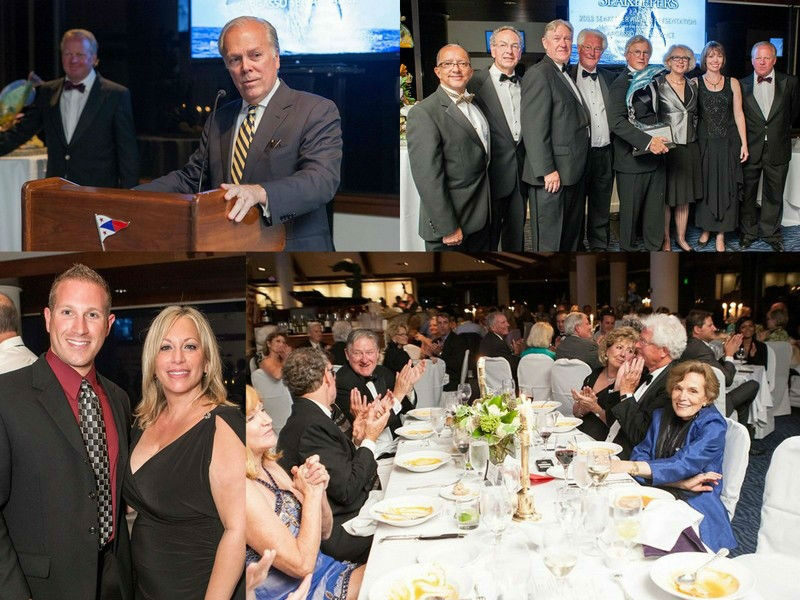 David Shaw, SSA Founding Chair, along with Executive Committee members Richard Rockefeller, Howard Roe, Kristina Gjerde, Derrick Binns and David Freestone accepted the SeaKeeper Award on behalf of the SSA. Formed in 2010, the SSA strives to preserve the ecologically significant yet highly vulnerable Sargasso Sea through improved management regimes and novel legal protection strategies.
Event highlights included Gary Jobson, famed ESPN Announcer, who reminisced wittily about his sailing days before welcoming Al Jardine of the Beach Boys on stage. Al Jardine's warm introduction and presentation of 'Don't Fight the Sea,' truly topped off the festivities and reminded guests of our fundamental dependency on healthy and resilient oceans. Sylvia Earle, renowned oceanographer and National Geographic Explorer in Residence, attended the Bal de la Mer with family and friends in support of SSA and SeaKeepers.
May 16, 2013
The International SeaKeepers Society & Global Oceans welcomes
M/Y Defiance to the SeaKeepers Discovery Yacht Fleet
Sunset Harbour Marina
Miami Beach, FL, USA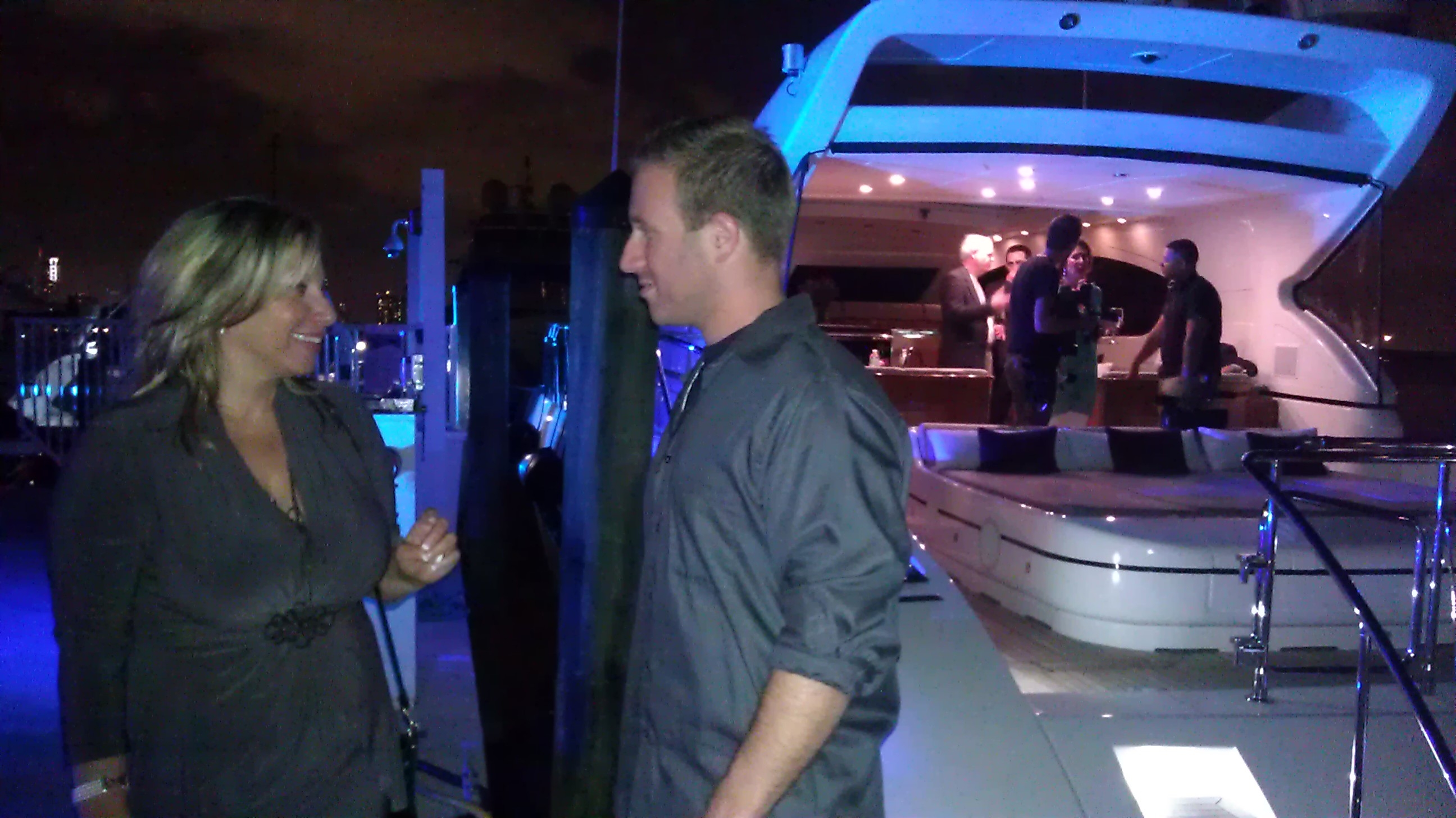 In honor of M/Y Defiance's inauguration in the SeaKeepers DISCOVERY Yacht fleet, SeaKeepers held an intimate event aboard the yacht to honor Ms. Claudia Potamkin, the environmentally conscious owner of the 72-foot Mangusta. Over 100 guests attended including local scientists, like-minded yacht owners and SeaKeeper supporters, including the Young Professionals in Yachting (YPY). Coverage of the event was extensive. Daisy Olivera, Founder and Editor in Chief of the Daisy column, and CBS News Chief investigative reporter Michelle Gillen, were among press that attended. Due to the success of the evening and the interest in how yacht owners are becoming increasingly engaged in helping to protect the environment, Ms. Potamkin and Brittany Stockman, SeaKeepers Director of Programs and Policies, were later interviewed by CBS on Sunday, May 26th.
March 21, 2013
SeaKeepers at the AIM's VIP Pavilion
Palm Beach International Boat Show
Honoring Alex W. Dreyfoos Jr.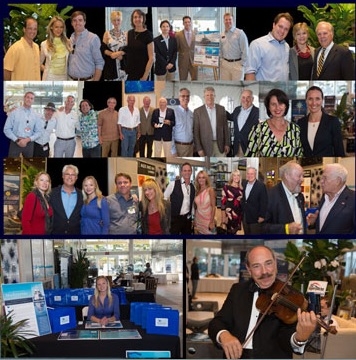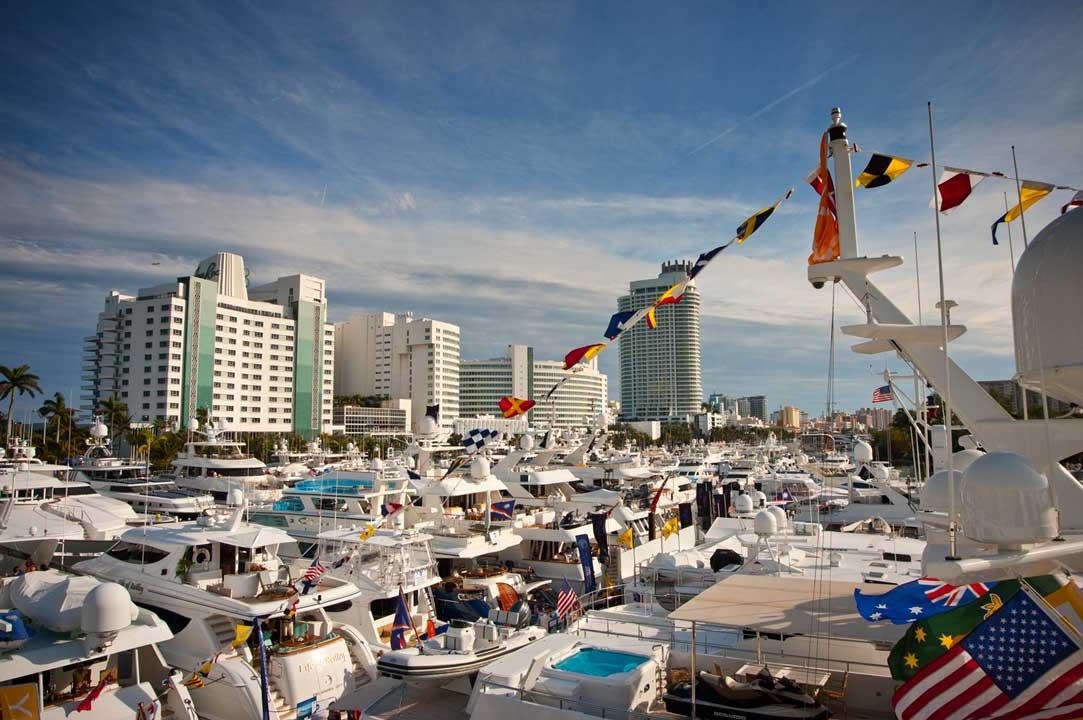 February 25, 2013
Casa Costa Ribbon Cutting Ceremony
Boynton Beach, FL, USA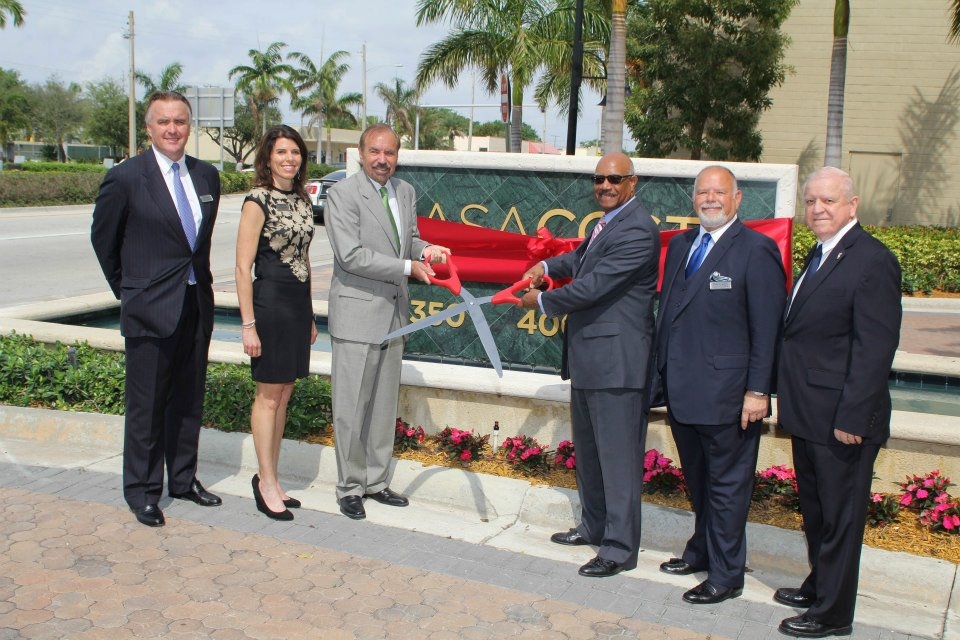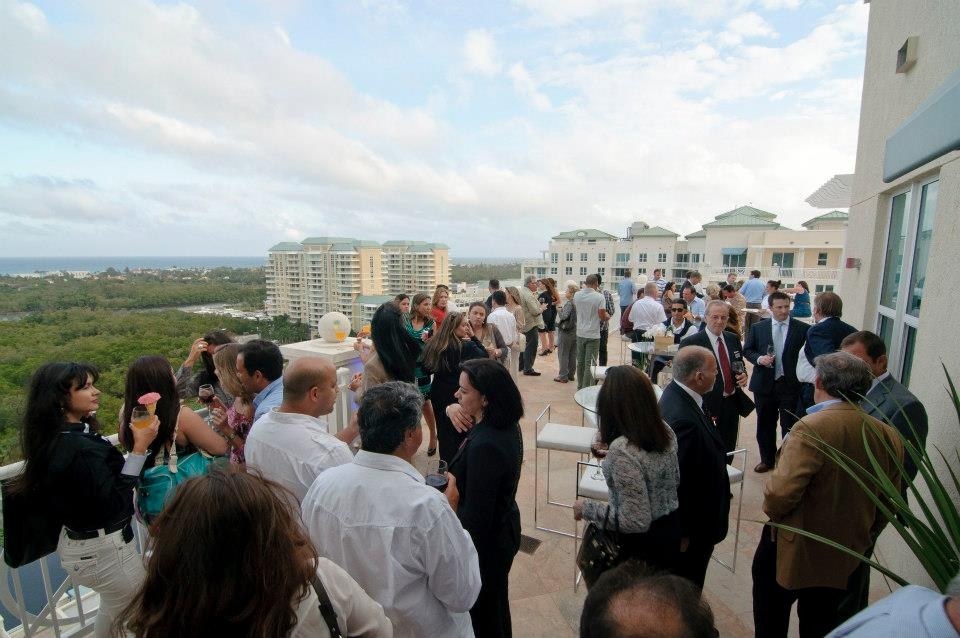 The Related Group commemorated the opening of its newly acquired luxury condominium development under its new name, Casa Costa, in Boynton Beach. Top brokers from Related ISG and potential buyers toured the penthouse sales center and balcony while enjoying hors d'oeuvres and mimosas.
The morning event featured a ribbon cutting ceremony and Casa Costa sign unveiling, followed by speeches from Principal of Related ISG Craig Studnicky, CEO of The Related Group Jorge Perez, and Mayor of Boynton Beach Woodrow Hay.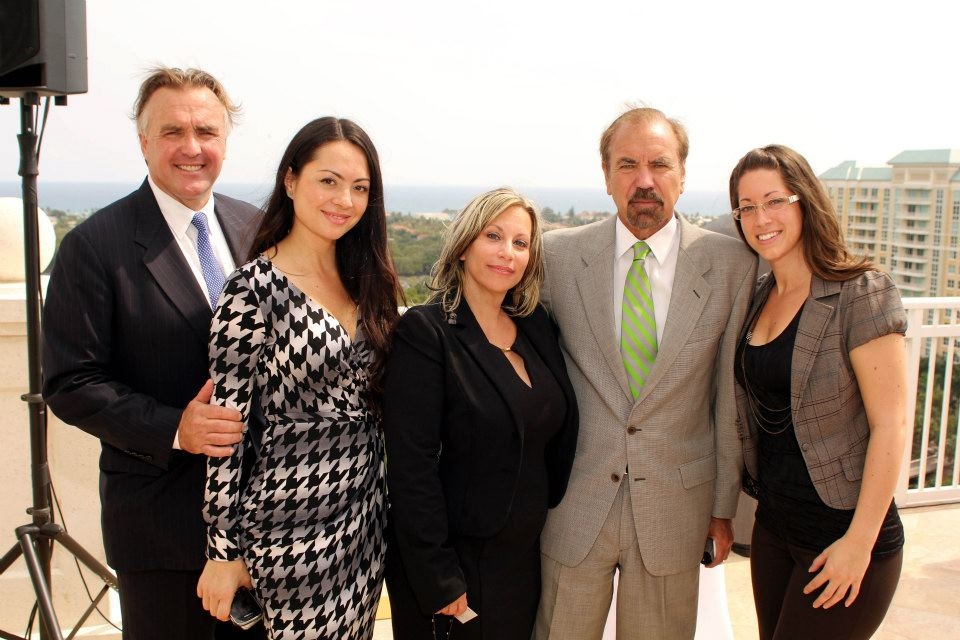 February 15, 2013
Marquis Yachts 2013 VIP Event
Miami Yacht and Brokerage Show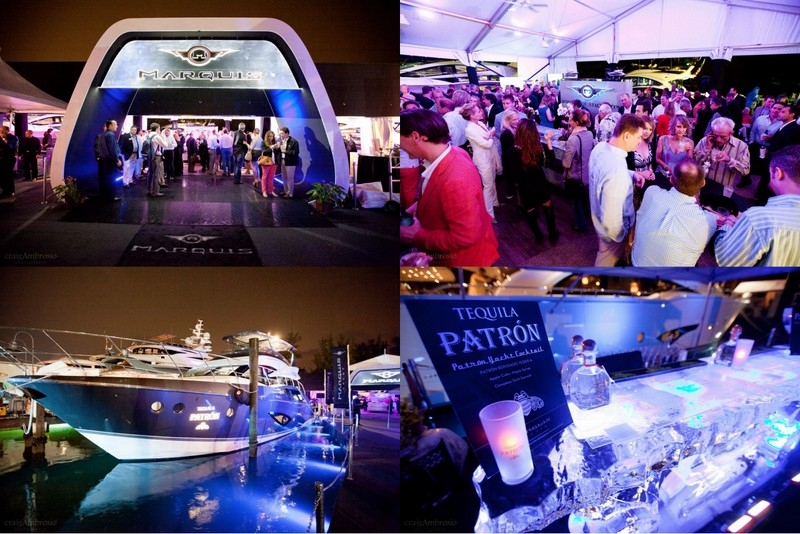 Marquis Yacht, a global leader in ultra-premium quality yacht design and construction unveiled a newly designed 72' Motor Yacht at this year's Miami International Boat Show. This new yacht, christened Marquis 720 Portofino-Edition was on display and available for personal tours throughout the Miami International Boat Show. The Marquis Yacht exhibit contained five new yachts and was located in the 4400 block of Collins Avenue, on the Intracoastal Waterway, Miami Beach, FL, across from the Fontainebleau Hotel.
December 3-4, 2013
Sanlorenzo SL94 Showcased at Miami River Art Fair VIP Events
Miami, FL, USA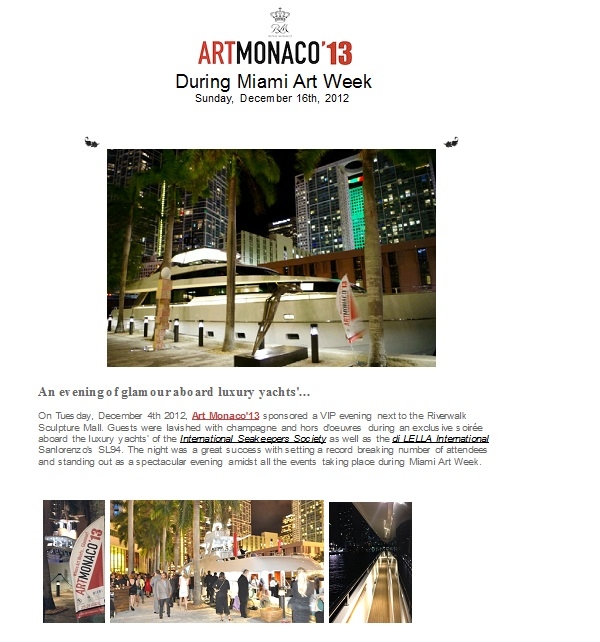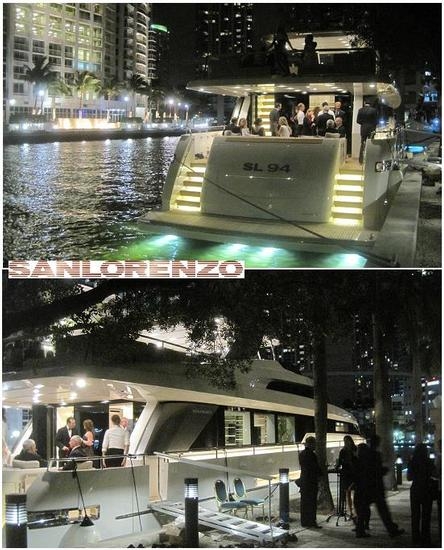 Sanlorenzo Yachts, the Italian shipyard renowned for their production of tailor-made motoryachts from 62ft to 151ft – exhibited a unique 94ft motoryacht during the week of Art Basel in Miami, Florida.
Held in Downtown Miami, with over 200 artists and nearly 35 countries represented, the Miami River Art Fair provided a special event to showcase fine art alongside an internationally award-winning Sanlorenzo Yacht.
Two nights of this Fine Art Exhibition were given over to VIP guests to enjoy previews on December 3rd and 4th 2012. The first event was in conjunction with an ocean conservation charity called 'The International SeaKeepers Society' (www.SeaKeepers.org) and the second evening was a Black Tie VIP event.
It was most apt for the Sanlorenzo SL94 to be selected to attend these prestigious opening nights, having been a recent recipient of the "Environmental Protection Award" from ShowBoats Design Awards, and also winning the "2012 Best Imported Motoryacht from 90ft-100ft" at the AIM Media Group Marine Awards.
VIP guests enjoyed a glass of Champagne onboard, whilst viewing the bespoke hand-carved Walnut and bleached Oak interior. The yacht was moored alongside a "one-of-a-kind Riverwalk Sculpture Mall", which featured monumental sculpture on the banks of the historic Miami River.
"It is fitting for an Art Connoisseur to experience a truly Made-to-Measure motoryacht," commented Alastair Callender, Creative Director of Sanlorenzo Americas. "There is much synergy between the intricate detail, suitable waiting time and expert craftsmanship of a unique piece of Fine Art, and the custom-build of a yacht with the highest pedigree."
This 94ft yacht demonstrates Sanlorenzo's niche in the yacht market: where every yacht has been tailor-made, with a bespoke interior design since 1958. There have never been two Sanlorenzo yachts built that are the same.
The SL94 offers an innovative layout, with four staterooms to accommodate 10 guests. She has a magnificent focal point in the salon, with sculptural grid work of burnished hide leathers, laced with stainless steel accents, supported on a freestanding stainless structure. A vast area on the flybridge can be enjoyed thanks to extraordinary space utilization, which enables the tender to be stored in the garage below.
Sanlorenzo Yachts that are built for the Americas are designed from the outset to be specifically geared to the nuisances of the region, including the 60-cycle Americanization of the onboard electrics, additional air conditioning and innovative layout solutions.
The never-ending selection of materials, options and custom layouts of every Sanlorenzo follows the Made-to-Measure philosophy that owners of a Sanlorenzo Yacht can indulge in their every desire.
November 4-7 2012
18th Miami International Real Estate Congress
Biltmore Hotel, Coral Gables, FL, USA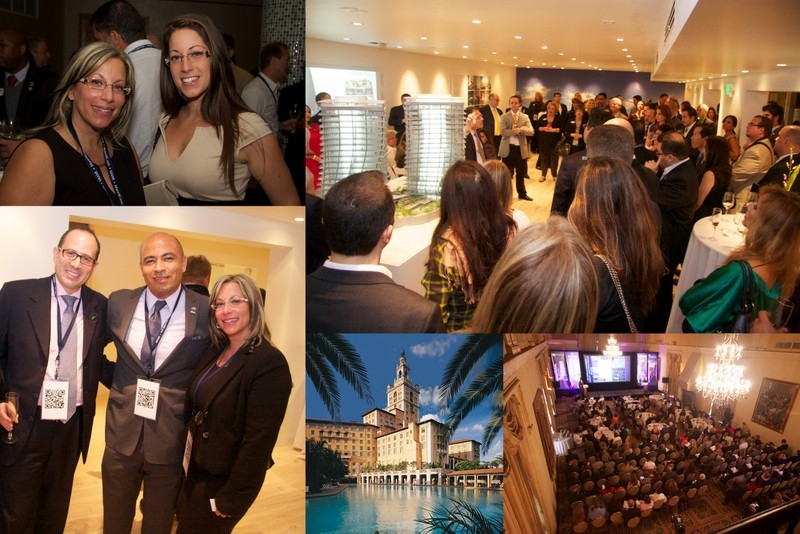 MIAMI welcomes more than 300 U.S. and worldwide international real estate professionals in Miami for two powerful days. Bringing together our valued global partners to collaborate and achieve maxium business results.
September 19-22, 2012
Monaco Yacht Show
Port Hercule, Monaco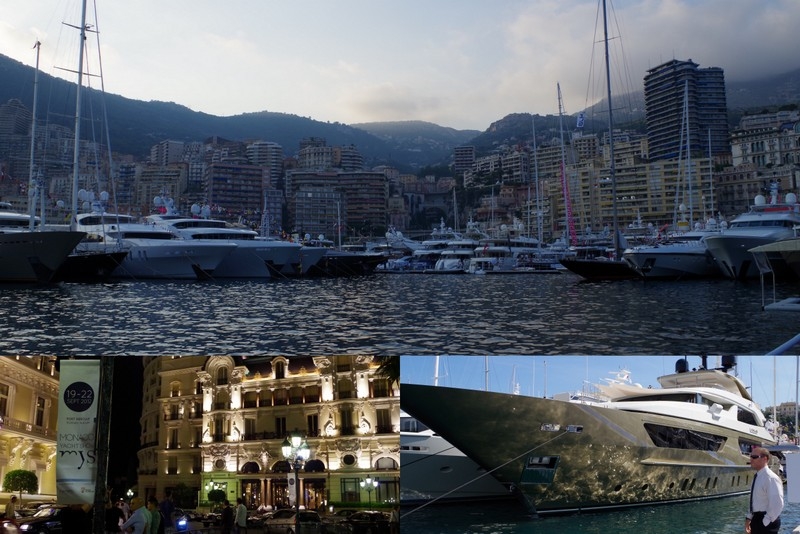 The Monaco Yacht Show is considered the most prestigious pleasure boat show in the world with the exhibition of 500 major companies in the luxury yachting and a hundred super and megayachts afloat.
With a record attendance of 33,000 professional and private visitors at the 2012 edition, the MYS is the long-awaited superyachting meeting of the year for the prestigious brands, allowing them to meet the most important international clientele.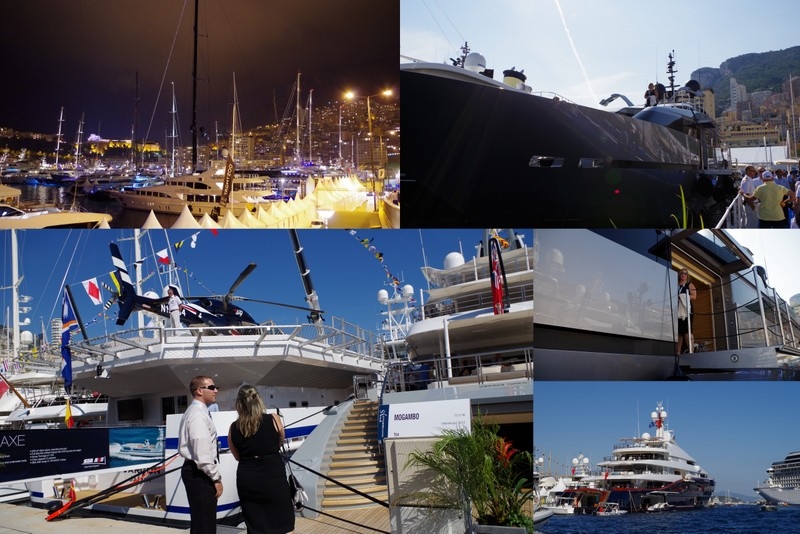 Marquis Yachts VIP Event
Miami Beach, FL, USA
Marquis Yacht, the global leader in the design and construction of premium quality yachts, dominated the attention of all who attended this year's Miami International Boat Show. The center of focus was the launch of the highly anticipated Marquis 630 Sport Yacht. This newly unveiled Marquis Yacht was one of the few completely new designs on display throughout this year's international event.

What created all this attention? One, the new 630 Sport Yacht has an impeccable pedigree. It was designed and styled by the world renown firm of Nuvolari-Lenard Naval Architects and constructed by the highly respected Marquis Yacht American ship yard, combining the exceptional skills possessed by these two established leaders of yacht design and construction. Materials to construct and outfit the 630, which was described as a 'best quality' vessel during the show, were sourced from all areas of the world and constructed by the most experienced yacht builders in the business.
February 24, 2011
A Scientific Journey-
SeaKeepers Roll Out the Blue Carpet for Ocean Restoration Supporters
Miami, FL, USA
SeaKeepers' Scientific Journey fundraiser honored leading scientists of the marine conservation industry while raising awareness for the Living Oceans Foundation 4-yr Global Reef Expedition.
SeaKeepers and marine conservationists joined CBS National's Mo Rocca and renowned members of the scientific community including Bill Read, Director of the National Hurricane Center; Dr. Roni Avissar, Dean of the University of Miami RSMAS School; Dr. Richard Dodge, Dean of the NOVA School of Ocean Science, and Dr. Andrew Brukner, Chief Scientists for the Living Oceans Foundation onboard the M/Y Golden Shadow for an evening of discussion, entertainment, and giving back.
Supporters attending the fundraising reception toured the M/Y Golden Shadow's labs, diver's recompression chambers, and the yachts scientific equipment which includes a SeaKeeper 1000, offering guests their own Scientific Journey similar to the research expedition the Golden Shadow will be embarking on this April.
As the Golden Shadow travels across the world's oceans, SeaKeepers will record valuable oceanographic and atmospheric data for the scientific community through the SeaKeeper 1000.
The remainder of the evening was spent with guests mingling and discussing the latest in marine technology and conservation under a full Miami moon while sampling local flavor provided by Por Fin and Le Café at Santa Maria. As the shrimp boats headed out Government Cut for their monthly haul, guests were reminded of the critical importance of ocean restoration, especially to those making their living off the sea here in Miami.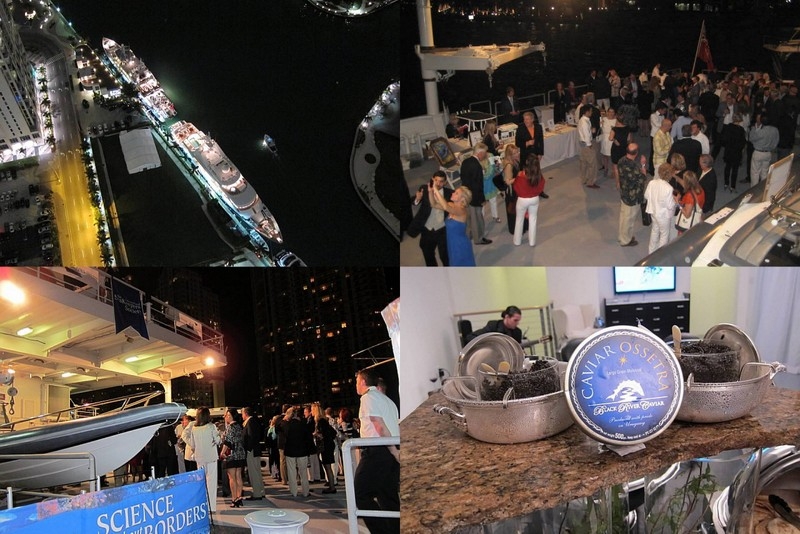 February 17, 2011
YachtAid Global
Sunset Harbour Yacht Club, Miami Beach, FL, USA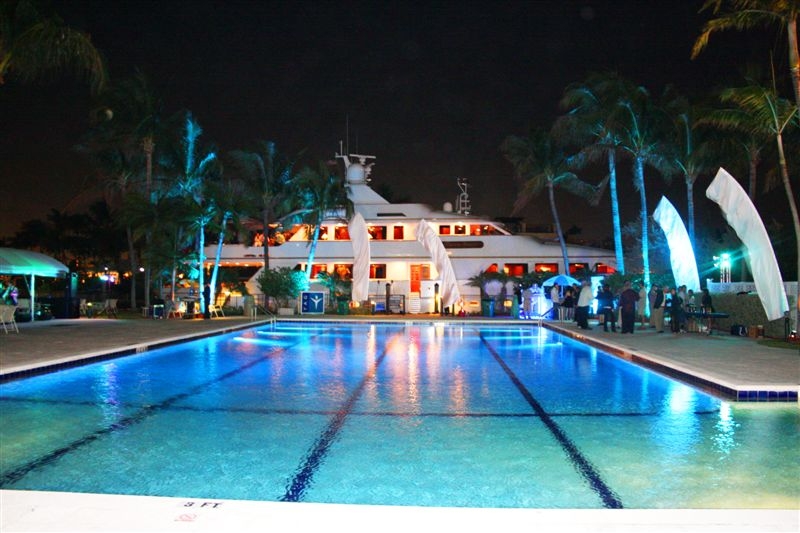 YachtAid Global, a charitable organization that coordinates deliveries of humanitarian and development aid to underprivileged children in coastal communities worldwide utilizing the Superyacht fleet.
Proceeds from The Miami Yacht Show Event held at the Sunset Harbour Yacht Club in Miami Beach, benefit YAG and help meet their mission of purchasing school supplies, building materials, food and water—basic necessities to us but simple luxuries to the underprivileged children.
January 21, 2011
Cavallino Classic XX Yacht Hop
Rybovich Yacht Club, Palm Beach, FL, USA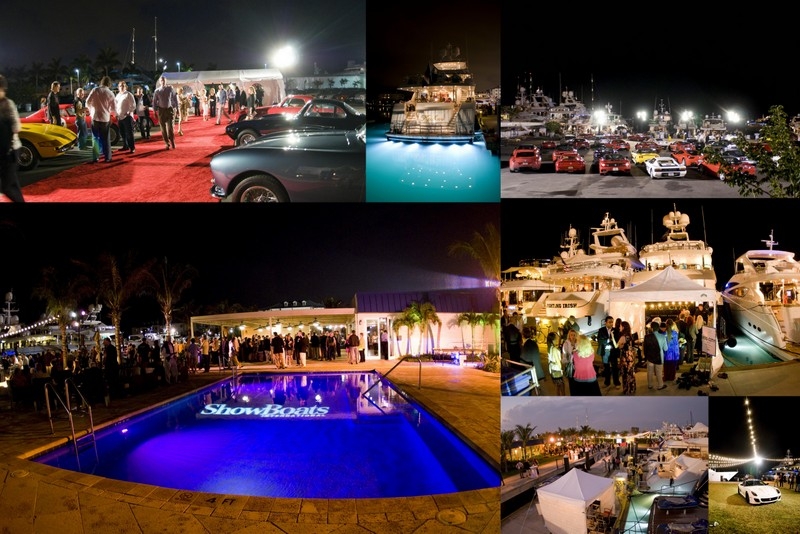 October 28, 2010
International Superyacht Society: Design Awards Gala
Harbour Beach Marriott, Fort Lauderdale, FL, USA
Each year ISS presents its peer-reviewed Design and Leadership Awards, which recognize individuals and companies for their expertise, leadership and dedication to raising the standards of design, construction, maintenance, repair and operation of large yachts.
ISS was founded in 1989 and represents the large yacht industry. Its fundamental mission is to build alliances worldwide with regional associations; to serve as communications conduit for issues affecting the marketplace, owners, crew and industry members; and to recognize achievement as well as provide educational opportunities and networking events.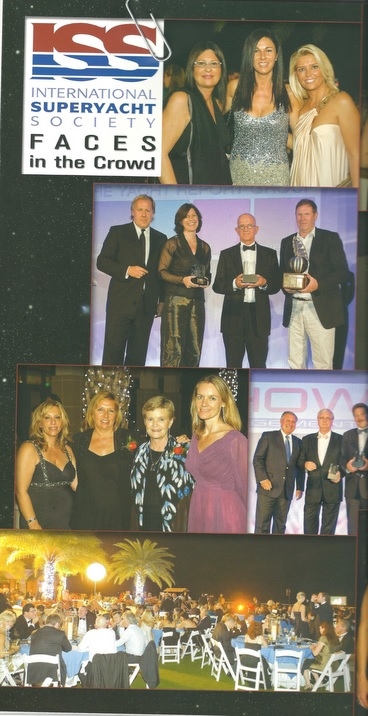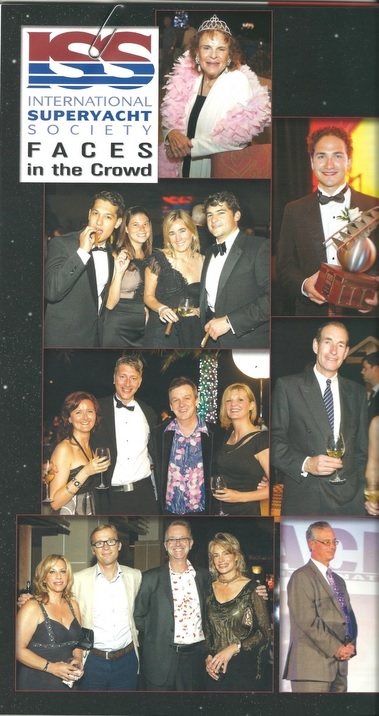 October 27, 2010
SeaKeepers 12th Annual Founders Dinner
M/Y Cakewalk, Fort Lauderdale, FL, USA

The SeaKeepers 12th Annual Founders Dinner was hosted on board founder Charlie Gallagher's M/Y Cakewalk. The evening focused on celebrating the work and generosity of our founders. This was highlighted when Charlie Gallagher was presented with a SeaKeepers medallion, which he followed with a warm toast to SeaKeepers.
The decadent and delicious meal was prepared by renowned chef by Clay Conley showcasing his new restaurant būccan in Palm Beach. The dinner was complimented by exquisite service by Triple S Events and professional accord of all the crew onboard.
Sponsors GRAFF USA displayed their glittery models and were the perfect addition to the elegant atmosphere on board Cakewalk. Also sponsoring the event was Merritt Woodwork who did the exceptional joinery onboard, Iberian Remix wines, and the Dewars bar, which kept the crowd onboard till late enjoying a warm and beautiful Ft.